DJ Maphorisa's Reaction To Tekashi 6ix9ine Taking Shots At YG
DJ Maphorisa's Reaction To Tekashi 6ix9ine Taking Shots At YG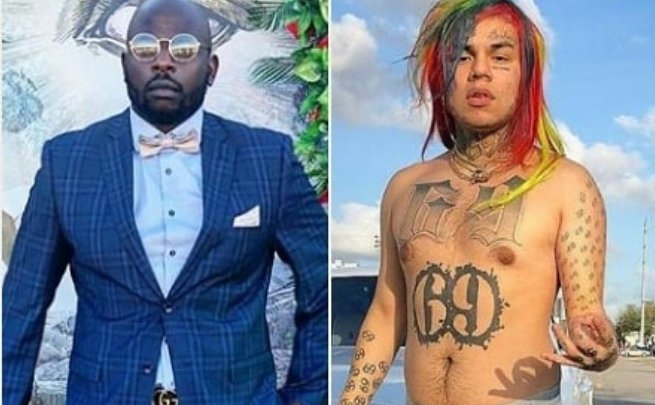 DJ Maphorisa's Reaction To Tekashi 6ix9ine Taking Shots At YG! In recent times we have seen YG and Tekashi heighten what seems to be beef by taking shots at each other.
Tekashi recently posted a video of himself insulting YG and saying that he should stop trying to use his name to promote his new album. The young rapper called YG stupid a couple of times and then went on to tease him saying that he is old and he only remembers an old song of his which he danced to at the end of the video.
DJ Maphorisa then uploaded the video of Tekashi sending shots at YG saying that Tekashi is trouble. "69 can really get on your nerves damn boy u trouble," tweeted the Iwalk Ye Phara hit maker.
69 can really get on your nerves damn boy u trouble 😂😂😂😂 pic.twitter.com/OI1fe37HwK

— LawdOfTheHits LOTH (@DjMaphorisa) 9 August 2018