Maraza Let's HHP, K.O & More Smell Their Roses Following Pro's Death
Maraza Let's HHP, K.O & More Smell Their Roses Following Pro's Death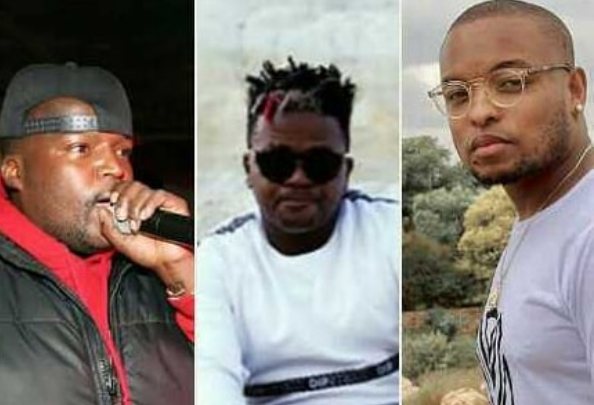 Maraza Let's HHP, K.O & More Smell Their Roses Following Pro's Death! When the news of Linda "ProKid" Mkhiza's death came out, we saw a number of rappers share their regrets to not have reached out to ProKid before he died.
One of them being Maraza, he then went on to tweet a rather long thread sharing his journey from when he started and how ProKid's music had influenced him. The rapper then went on to thank the rappers who have shaped him through their music naming HHP, Slikour, K.O and Amunishn.
I never told PRO that I loved him. I never told him that my kids go 2 school today coz he made it possible for me to make a living with my words. I never thanked him for Heads & Tales, the blueprint of my entire career!
And now, I never can. And with that, I learn my last lesson;

— MarazA (@Marazamc) 9 August 2018
The roses! They NEED TO SMELL THE ROSES! We keep laying roses on people's graves! When will we put roses in people's HANDS?! When will we stop flooding timelines with "RIP FAVE" and start flooding them with pictures of their signed copies we bought during an in-store promo?!

— MarazA (@Marazamc) 9 August 2018
"Thank you @MrCashtime. Your work on @TeargasSA and as the solo king K.O is a HUGE part of what I do. Thank you for your modern take on vernacular rap. I love you and what you do. You are #MyLivingIdol," tweeted Maraza letting K.O smell his roses whilst he still can.
Thank you @HipHopPantsula! I love you and your work. You shaped the MAN I am. You are #MyLivingIdol

— MarazA (@Marazamc) 9 August 2018
Thank you @MrCashtime. Your work on @TeargasSA and as the solo king K.O is a HUGE part of what I do. Thank you for your modern take on vernacular rap. I love you and what you do. You are #MyLivingIdol

— MarazA (@Marazamc) 9 August 2018
Thank you @slikouron. Skatta Kamp paved highways for me. #SlikourOnlife put streetlights on them! I love you, I love your work, and I love how you love all of us. The whole game! THANK YOU! You are #MyLivingIdol

— MarazA (@Marazamc) 9 August 2018
Thank you @Amunishn. I learned of just how much you had done for local rap much too late. The effects of your tools still hold the industry up, till this day. Thank you for all the personal words you've ever given me. I love you and your talent. You are #MyLivingIdol

— MarazA (@Marazamc) 9 August 2018
Thank you NUMBER ONE SOWETO BOY!
Rest In Peace Linda PRO Mkhize. You will never not be a part of my story.

The End.

— MarazA (@Marazamc) 9 August 2018