10 Things You Don't Know About AKA
10 Things You Don't Know About AKA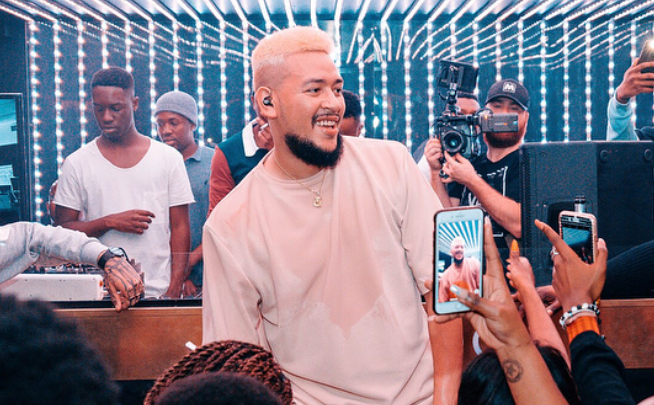 10 Things You Don't Know About AKA! AKA is one of the biggest Hip Hop acts to ever come out of South Africa who first came to the scene as part of the Hip Hop group Entity with their first hit single Touch N Go back in 2006.
Ever since then the rapper has been making major moves in the SA Hip Hop industry with his solo career. The rapper has become a mogul in the SA Hip Hop industry who has been able to stay relevant for over 10 years as a solo artist.
1. AKA's real name is Kiernan Jeremy Forbes who was born in the city of Cape Town on the 28th of January.
2. The rapper has a child with DJ Zinhle called Kairo Forbes who is also one of the most followed child celebrities on Instagram with over 250K followers.
3. The Supa Mega is the first African artist to have his own signature flavor for an alcohol brand with Cruz Vodka.
4. AKA is one of the most awarded Hip Hop artist in South Africa and has been nominated for the BET Awards 3 times in the category for Best International Act (Africa).
5. The rapper has the largest Twitter following in the South African music industry with nearly 3.5 million followers.
6.  He currently holds Spotify's record for "First Day Streaming Record" with his hit single Beyonce.
7. AKA is commended for making lasting music with one of the longest charting Hip Hop songs with his hit record Caiphus Song which charted for over 30 weeks on radio and The World Is Yours which was the most played song on radio for 6 weeks in a row.
8. Supa Mega's biggest inspiration is the late legendary pop star Michael Jackson which probably explains the Moon Walk moves on a lot of his videos.
9. The rapper has released 3 successful solo studio albums with Alter Ego, Levels and Touch My Blood respectively and a collaborative album with Anatii titled Be Careful What You Wish For.
10. AKA is the only South African Hip Hop artist with his own mobile app to interact with fans called AKA Beam World.