Emtee Reveals 'DIY 2' Album Art & Tracklist Ft Saudi, Sjava & More
Emtee Reveals 'DIY 2' Album Art & Tracklist Ft Saudi, Sjava & More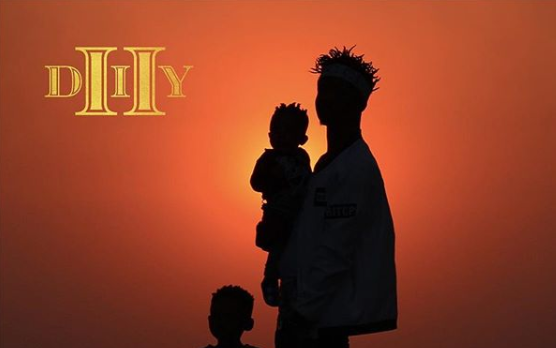 Emtee Reveals 'DIY 2' Album Art & Tracklist Ft Saudi, Sjava & More! It has been a while since Emtee gave his fans a solid project.
The rapper announced that he will be dropping an EP called DIY 2 on the 21st of September earlier this year and it seems he is keeping his promise. Emtee recently revealed the album cover for his upcoming project which has himself holding his two kids.
The rapper also revealed the tracklist which has a total of 13 tracks. The ATM boss features Sjava, Saudi, S'Villa Snyman and Sims on the upcoming project.