Fans Divided Over Nadia Nakai's Fierce New Single 'Yass B***h'
Fans Divided Over Nadia Nakai's Fierce New Single 'Yass B***h'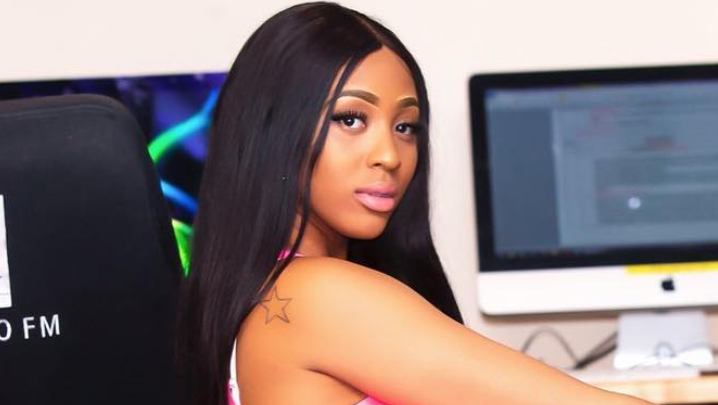 Fans Divided Over Nadia Nakai's Fierce New Single 'Yass B***h'! Nadia Nakai is undeniably one of the biggest female Hip Hop artists in the country at the moment with a huge impact which is complemented by her confidence.
The rapper recently dropped the second single from her upcoming album which is called Yass B**ch which is a rather fierce song. Some SA Hip Hop fans showed appreciation of the track whilst some thought the song was a terrible attempt by the Family Tree artist.
"I'M NOT THE BIGGEST NADIA NAKAI FAN BUT I LOVE IT!! WE HAVE A CLUB BANGER @Nadia_nakai #YasssBitch," tweeted one fan who was impressed by the single.
I'M NOT THE BIGGEST NADIA NAKAI FAN BUT
I LOVE IT!! WE HAVE A CLUB BANGER @Nadia_nakai #YasssBitch

— Thabang Nteso (@Thabang4real) September 21, 2018
If I wasn't using free twitter to view this I would be demanding my data back, that's all I can say. pic.twitter.com/lzJAoGATXW

— JustKhathaza™ (@Eugene_012) September 20, 2018
Pay back the data😂😂😂if thts rapping thn I shld also start rapping coz she just confirmed tht I have a shot…

— PAIGE MASON (@Paige78692502) September 20, 2018
yoooooooooooooooooooooooooo @Nadia_nakai #yassbitch is outta this planet..S/O

— #FIRSTFLOOR (@Mphemba5) September 21, 2018
When @Nadia_nakai said "close your eyes and picture me rapping in a thong nigga"!! 😫😫😫#YASSBITCH pic.twitter.com/XjETg4kP7h

— Kamohelo Mokoena (@TheRealKamza) September 21, 2018
@Nadia_nakai must make a vid of this song because wow😭😭😭😭I STAN sis😊🔥🔥🔥Protect @Nadia_nakai at all costs. NDINESTRESS GUYS😂🔥 pic.twitter.com/Lvlke84iIG

— kaloe6🦄💍 (@Katlego_Mjali6) September 21, 2018