Here's Were The Cardi B And Nicki Minaj Beef Started
Here's Were The Cardi B And Nicki Minaj Beef Started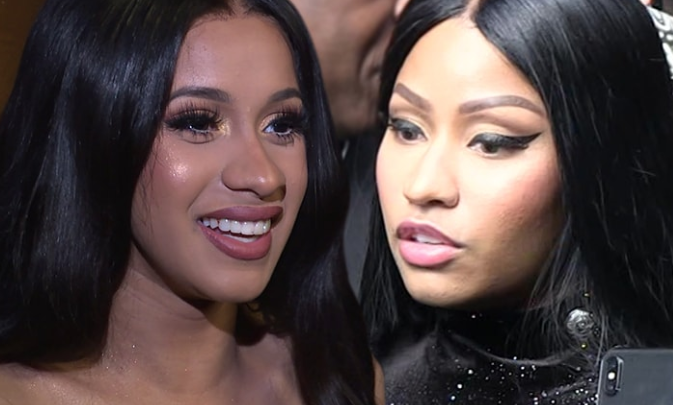 Here's Were The Cardi B And Nicki Minaj Beef Started! For a rather long time Hip Hop fans have wondered were the beef between Cardi B and Nicki Minaj stems from.
It seems as though the beef between the two most prominent female rappers Cardi B and Nicki Minaj stems from a collaboration that was supposed to happen between Cardi and Future. According to Hollywood Unlocked's Jason Lee, Future was supposed to be featured on Drip which he did not do and was replaced by Migos.
"Future was [originally] on the track with Cardi," Lee said on the show. He went on to say "Migos jumped on because Future had to jump off." Future did not appear on the track and later dropped out of the tour anyway for reasons which are unknown.