Is Cassper Nyovest A Hypocrite Or A Business Savvy Musician ?
Mufasa A Bully Or Just Plain Smart?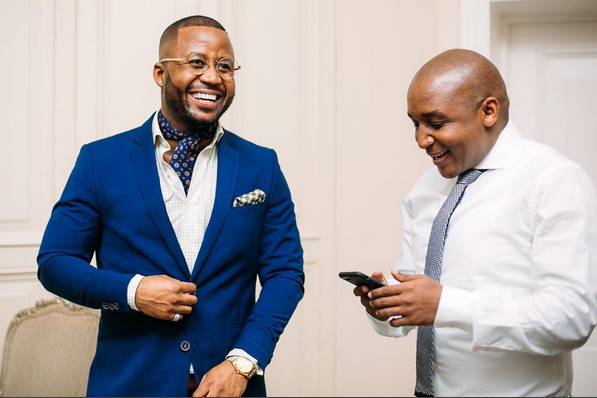 Cassper Nyovest trademarking the #FillUp phrase has to be probably the most topical subject this week. To get a grasp of the conversation, the rapper well known for filling up stadiums recently took fault with a popular musician, Benny Mayengani who went and did his own fill up event which was very successful in Giyani.
Cassper's lawyers are said to have descended on the musician accusing him of infringing the rights of the rapper who is said to have trademarked the phrase. In his defence after mixed reactions on social media,  Cassper wrote "I really thought I would be under the fire for protecting my Concept but I have received so much support from fans & different individuals. Ownership is a lesson I'm still learning. I am trying to protect my ideas and build a sustainable career. Hoping for a positive outcome"
This in all honesty is a fair position for any artist considering so many SA artists have died poor and literally living on their knees, some have had to get people to donate for their funerals which really if simply put is sad, sad, sad! and to try protect your "thing" from not just competitors but brands sounds business savvy if anything.
Remember "Slayza Tsotsi" which brands jumped on and didn't credit artists who popularised the phrase. This is one of the many examples of intellectual property by mostly black people that is usually stolen and used at the expense of the creators. All this stimulates a debate on intellectual property in the business and arts space that is so long over due and Cassper's approach is a good foundation for the conversation. The morality of his actions is however another conversation all together.
Whilst Cassper has all basis and merit on this issue, I think the challenge is the hypocrisy that comes with this action. One doesn't have to look further beyond the "Mufasa" name Cassper has adopted over the past year or so which brings the question has the rapper paid Disney for the use of the name? Or is intellectual property only a real conversation when your "rights" have been infringed? Are we going to see a new wave of trademarks for phrases such as "Lit" , "Phuma kim" , "Gusheshe" etc . I think what's concerning is seeing a rapper who has trived off creating music from popular and simple daily references and people names like "Doc Shebeleza" and "Tito Mboweni" you would expect him to be more open to shared prosperity of sorts within the black community.
Another simple reference will be the Cassper Nyovest logo that was basically inspired if not lifted off the Cartoon Network logo. Looking at some of these things begs the question when is protecting concept morally right?
Many will remember the tweet below by Cassper Nyovest during the height of the Fill Up the dome series below. which read " I want to inspire kids and dreamers by showing them you can do anything you can imagine through prayer, faith and hard work" Seeing the new development  leaves one wondering what changed about inspiring other kids and dreamers?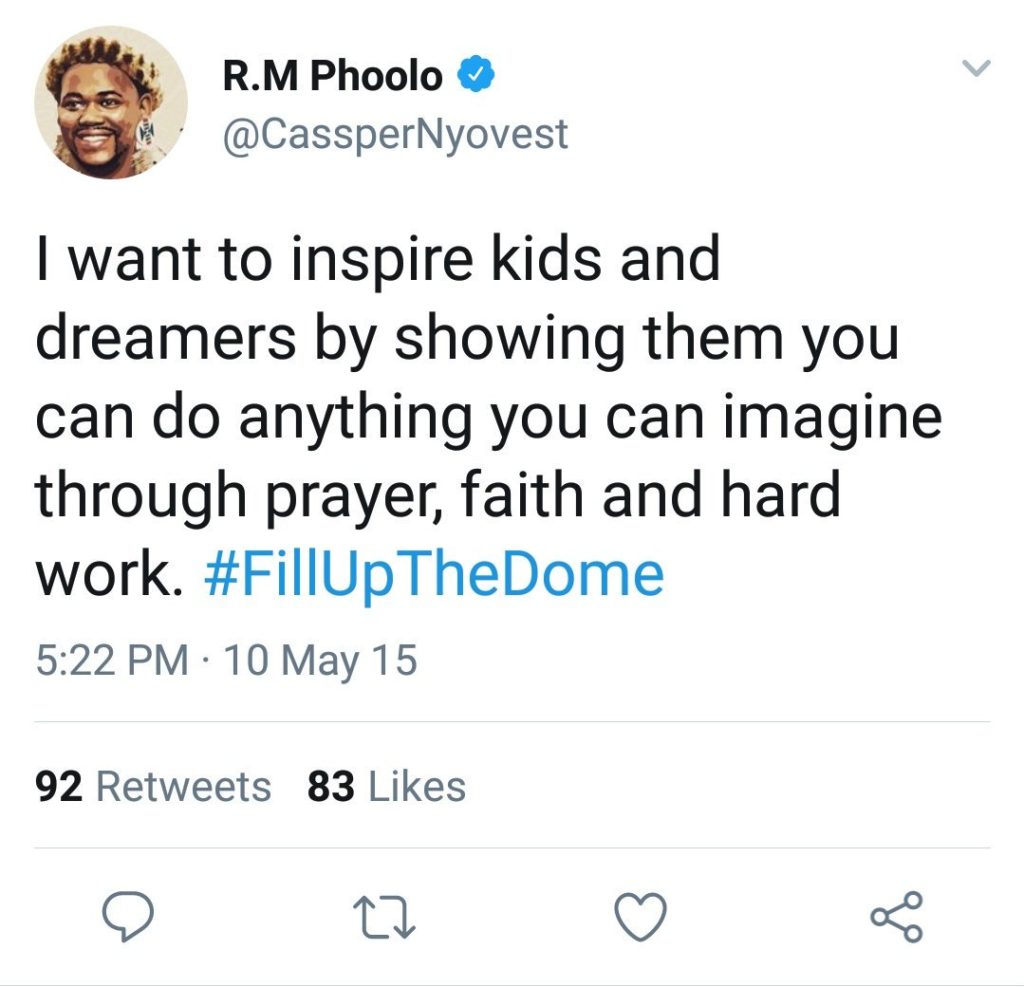 As expected some politicians such as Julius Malema were not impressed at all by Cassper move and Julius tweeted "We will defend you chief @BennyMayengani, don't be scared of bullies who are threatened by talent. We have the best in town, let them bring it on. #FillUpGiyaniStadium"
So all the factors taken to consideration Is Cassper Nyovest A Hypocrite Or A Business Savvy Musician ? See our twitter poll below;
Is Cassper Nyovest A Hypocrite Or A Business Savvy Musician ? —-> https://t.co/JVOLxDXjkj #SAHipHopMag #FillUp

— SA Hip Hop Mag (@SAHipHopMagcoza) September 7, 2018