What Fans Thought Of Nasty C's 'King' Visuals Featuring ASAP Ferg
What Fans Thought Of Nasty C's 'King' Visuals Featuring ASAP Ferg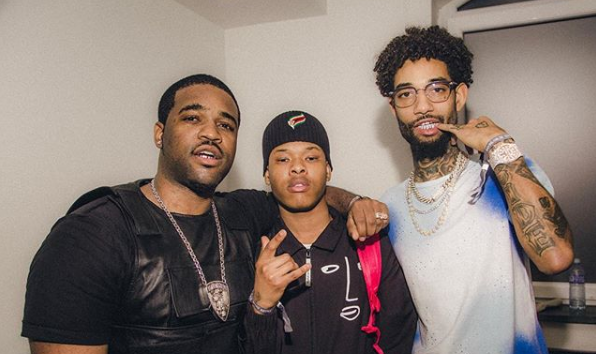 What Fans Thought Of Nasty C's 'King' Visuals Featuring ASAP Ferg! Nasty C has had a rather great run this year after dropping his sophomore album Strings And Bling which was highly successful after release.
The album made its way to America thanks to the rappers wide appeal and management team. The rapper also had a rather big name featured on his album with ASAP Ferg featuring on his hit single King from the album. This was one of the fans favorites after the album dropped and has now decided to drop the visuals for the track.
A number of Nasty C's fans liked the visuals for the track showing their appreciation on social media. "I knew the vid was gon be lit," tweeted one fan who was impressed by the rappers visuals.
I knew the vid was gon be lit👏✊

— The Unknown EP (@ItsTremz64) September 21, 2018
Bro this is lit🔥✊

— I make Beats⚡ (@OmxnBeats_808) September 21, 2018
this video is liiiiiit

— dice_the_designer (@DICEtheDESIGNER) September 21, 2018
Dope music video man

— YUNG KING XO (@JKINGBaya2) September 21, 2018
💛💛💛god Damn🔥🔥🔥🔥🔥🔥🔥🔥🔥🔥

— Eternal Atake🌗 (@wegto_sa) September 21, 2018