Nadia Reacts To Cassper Being Hurt She Refused To Be On His Album
Nadia Reacts To Cassper Being Hurt She Refused To Be On His Album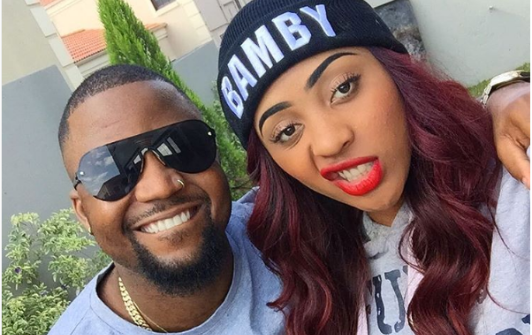 Nadia Reacts To Cassper Being Hurt She Refused To Be On His Album! The Family Tree members are gearing up to drop their albums with Tshego and Nadia Nakai getting ready to drop their debut albums.
Cassper recently tweeted saying that he was hurt that Nadia Nakai had refused to be on his upcoming album because she thought the song was for old people. Nadia saw the tweet and responded offering to do a different song. Cassper then replied to Nadia telling her that the Kwaito tracks are the future threatening not to clear his verse on her album.
Nadia doesn't wanna be on my album cause the song I asked her to jump on was for old people. She wants to rap for the kids. What ? I'm hurt. I'm an old soul maybe?

— R.M Phoolo (@CassperNyovest) October 18, 2018
Nadia, this kwaito shit is the future. You too boujeee for now that you getting this Radbat money huh???? I would say I ain't clearing my verse on your album but you already have nahmean and the other song we did for you album is too hot so Eish… shap cut!!! Love you still. https://t.co/YjoGasDCYL

— R.M Phoolo (@CassperNyovest) October 18, 2018
"Lmao!!!!!!! You wouldn't do that! You know my album is fire!!!!! just one hard hip hop joint on your album! That's the one imma be on!," tweeted Nadia responding to Cassper.
Lmao!!!!!!! You wouldn't do that! You know my album is fire!!!!! 🔥🔥🔥🔥 just one hard hip hop joint on your album! That's the one imma be on! 💁🏽‍♀️ https://t.co/zL68nFORHE

— BRAGGA (@Nadia_nakai) October 18, 2018