7 New Hip Hop Albums From Takeoff, Metro Boomin & More
7 New Hip Hop Albums From Takeoff, Metro Boomin & More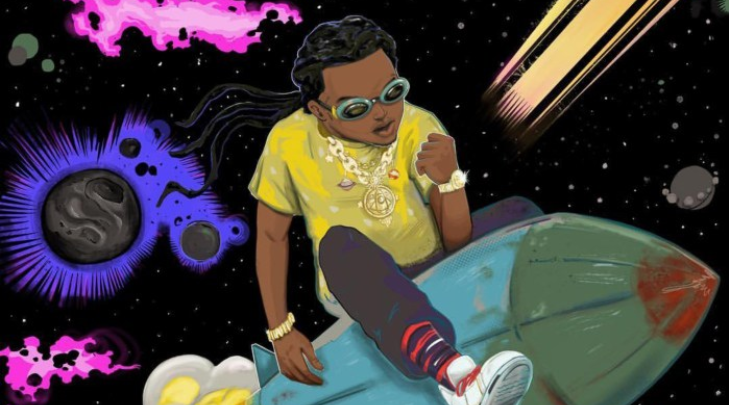 7 New Hip Hop Albums From Takeoff, Metro Boomin & More! This week has been a rather blessed week on the international Hip Hop scene with the number of projects that have dropped.
Takeoff, Metro Boomin, Vince Staple, Moneybag Yo and Swizz Beatz are some of the artists who dropped albums this week. Takeoff's debut solo album "The Last Rocket" and Metro Boomin's comeback album "Not All Heroes Wear Capes" have been the most talked about since they dropped with fans all over the world being impressed with their efforts.
Takeoff – "The Last Rocket" Album
Takeoff is the second member from the Migos trio to drop a solo album after Quavo's "Quavo Huncho" and has gained a lot of traction since dropping. The rappers project is currently the most talked about project in Hip Hop with feature scarce features which the rapper did not list.

Metro Boomin – "Not All Heroes Wear Capes" Album
Earlier this year Metro Boomin left Hip Hop fans shook after he had announced that he was retiring from the Hip Hop industry. He has decided to make his comeback with an which features various artists like 21 Savage, Drake, Gunna, Travis Scott, Gucci Mane, Offset, Kodak Black and more.

Vince Staples – "FM!" Album
Vince Staples drops his latest album "FM!" which is a collection of 11 tracks. The rapper gets assists from Earl Sweatshirt, Jay Rock, Tyga, Ty Dolla $ign, E-40 and more. "FM!" Follows the rappers 2017 effort "Big Fish Theory".
Moneybag Yo – "Reset" Album
Moneybag Yo delivers what some believe to be his best effort yet in his debut album "Reset". The rapper features major artists like J. Cole, Future, Kodak Black and Jeremih amongst others on his debut album.

Swizz Beatz – "Poison" Album
After a rather long time of cooking some of the biggest hits in the Hip Hop industry internationally, Swizz has finally decided to drop his album "Poison". The producer tapped Kendrick Lamar, Pusha-T, Nas, Jadakiss, 2 Chainz, Styles P and more for his latest effort.
Currensy and Freddie Gibbs – "Fetti" Album
Currensy and Freddie Gibs recently delivered one of the latest collaborative projects in the world of Hip Hop which has been making waves since it dropped. The two rappers have been dropping singles together since 2011 and have now decided a full project could only do justice.

BlocBoy JB – "Don't Think That" Mixtape
Blocboy JB is undeniably one of the most diverse artists that came on to the Hip Hop scene recently. The Drake co-sign he got after featuring the rapper on his hit single Look Alive which saw the rapper bag his first BET Hip Hop award for Best Mixtape. He has now decided to follow up with another hot new project with features from Lil Uzi Vert and HoodRich Pablo Juan.