Fans React To AKA Bragging About 'Touch My Blood' Going Platinum
Fans React To AKA Bragging About 'Touch My Blood' Going Platinum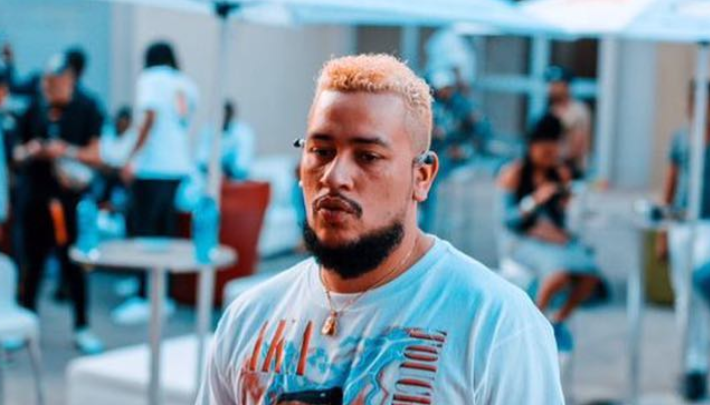 Fans React To AKA Bragging About 'Touch My Blood' Going Platinum! There are but a few artists in the SA Hip Hop industry who have been able to reach platinum status over the years.
AKA has been fortunate enough to be one of the biggest  artists in the country with his sophomore album called "Levels" reaching Double Platinum and now "Touch My Blood has just hit platinum. Ooh yeah … this peace and quiet is amazing. That Platinum

really shut them the fuck up," tweeted AKA which came with some backlash.
"Bro chill, it's exactly 30 000 copies sold. If one person goes and gets a refund for their hard copy you'll go back to Gold status," tweeted one fan responding to the rappers tweet.
Bro chill, it's exactly 30 000 copies sold. If one person goes and gets a refund for their hard copy you'll go back to Gold status pic.twitter.com/6nyXLnbDGb

— golf boy (@siya_Zondo) 11 November 2018
And yet King Monada is making more waves and even uses auto tune better than you though. pic.twitter.com/RCHzkkkasb

— Groot Man🔞 (@TheProtagonis19) 11 November 2018
Kanti who is 'them'? Been hearing them this…them that. pic.twitter.com/MhnBEcAuXc

— Lubah (@Mdange_) 11 November 2018
You brag too much, even when its unnecessary. Congratulations🌸 pic.twitter.com/qsNCKbte4l

— Nols (@_moghel_) 11 November 2018
You deserve it all supamega ✊️

— 🍍 (@dxvoaug) 11 November 2018
😂😂😂 you sent them back to their caves….. pic.twitter.com/UX1DTGPcuJ

— Mohau Watson Tlali (@Tlali_Mohau) 11 November 2018