Here Are Some Of The Best Lyrics From Reason's 'Azania' Album
Here Are Some Of The Best Lyrics From Reason's 'Azania' Album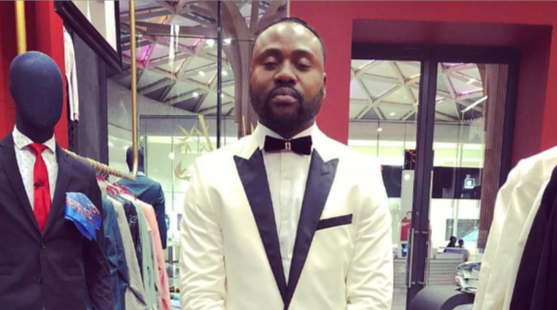 Here Are Some Of The Best Lyrics From Reason's 'Azania' Album! Reason is undoubtedly one of the best lyricists in the SA Hip Hop industry and has proved this yet again.
The rapper dropped his album titled Azania this past Friday (16 November) which was sprinkled with hard hitting bars which address social issues. Gahdbody tackles everyday issues in South Africa from the land situation, love, crime and the police.
Check out some of the best lines from Reason's album Azania below.
Cashless Society
"For the right price, Know some bad guys that can drive by your mans/
Night night no lala bye/
yeah I'm talking about the other side" Ginger Trill
"Colonizers stole the land from us but I'm not about to Politik/
Bottom line we at the bottom still/
You gotta buy the land if you want some property/
Wasn't educated properly, F**k I know about a title deed" Ginger Trill
Nkosi Yam'
"We make a lot and then we spend it all, sh*t don't make no sense/
I don't even wanna have it all because more money more stress"
"Mina I'm trynna get Momma red bottoms because in churches they flex too/
I've seen a pastor with a presidential, Rolex and a Benz too, screaming out God bless you/
You can live like this too, but then the brother I was next to, didn't even have enough to get food"
Banani Mavoko
"See my success is a crime but I need it/
Behind bars I'm trapped/
Between bars and trap/
Still I bar the trap because I breached 'em"
Champagne And Water
"Niggas taking shots that's just paparazzi/
Let em spray, let us pray man it's time to eat" Mick Jenkins
"All of my F**ks are still pending/
You on the Twitter streets, I'm on the streets trending" Reason
"Ghetto poet my shit is complex, but simple for the listeners living a world of context" Reason
Azania
"Let me remind you who I do this for/
My nyaope homies at the corner stores/
Getting less from addiction but always ask for more/
Just for a taste of them living above what's going on/
'Cause they don't fit in the system that everyone belongs"
O Suna Mang

"I'm everything they wanna be/
Pardon me, a 1 of 1, what I'm yet to become is unknown/
Like that X how it make me an anomaly" Kid X
10111
"After the math bodies multiply for being unaware/
And they say it's unfair because it's never clear as the enemy/
Like everybody on the other side is a felony/
The funny thing that's how we feeling in the community"
Byella Mina
"Tell me that you love me but scared of pain/
Following your heart with voices in your brain"