Cassper's Reply To Kwesta Praising A-Reece's Moves & Work Ethic
Cassper's Reply To Kwesta Praising A-Reece's Moves & Work Ethic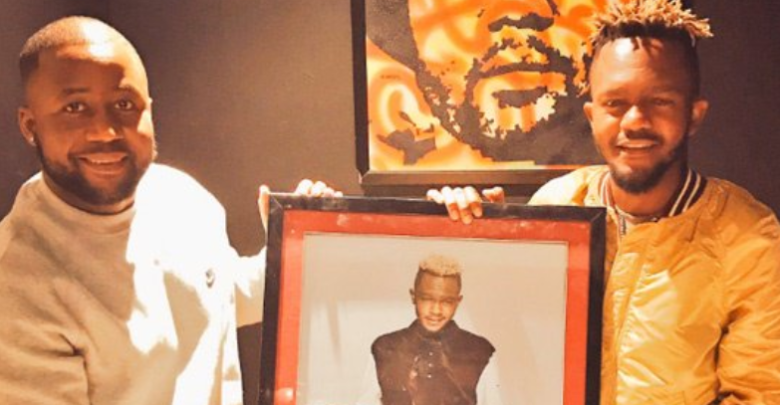 Cassper's Reply To Kwesta Praising A-Reece's Moves & Work Ethic! Earlier this year we saw A-Reece pick a fight with Cassper through his freestyle at the BET cyphers. Cassper simply blocked the rapper on Twitter after a tweet calling Cassper a liar the following week and ignored the situation.
The K'sazobalitt hit maker recently tweeted saying that Nasty C had a rather amazing year after the MTV Base Hottest MC's list had been revealed. Kwesta replied to the tweet praising A-Reece's work ethic and the major moves he has made with "a tenth of the resources" other artists had.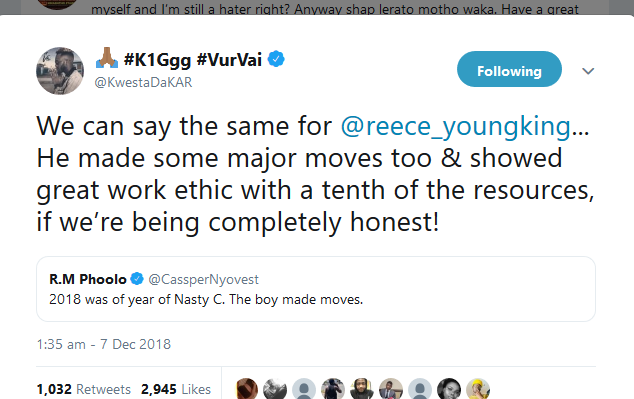 "A Reece did well especially for an indi artist but in my opinion 2018 was Nasty C's year. I think A Reece is building something special and with the right guidance, it can grow into something very lucrative but in terms of 2018 , Nasty C had a better year than everyone," read Cassper's response to the rapper.