SA Rappers React To MTV Base's Hottest MC's List
SA Rappers React To MTV Base's Hottest MC's List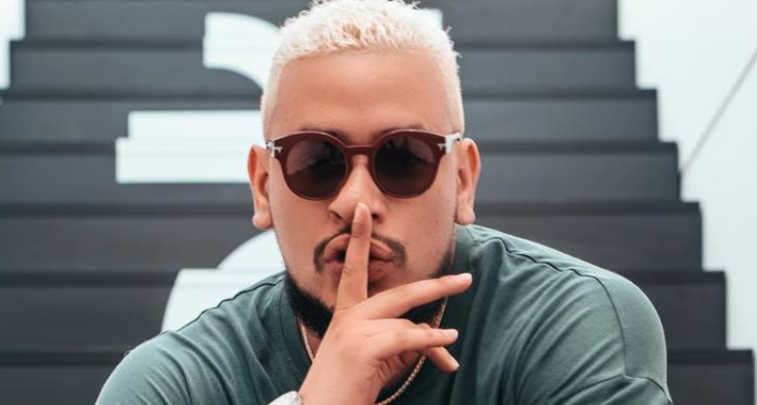 SA Rappers React To MTV Base's Hottest MC's List! MTV Base's Hottest MC's list is a rather controversial list which is one of the most talked about subjects in Hip Hop whenever it is dropped.
This years list was one of the most controversial with a lot of the rappers who were on the list not agreeing with the arrangement of the list. Kwesta was named Base's Hottest MC this and he went on Twitter sharing his disappointment at the list saying that AKA deserved to be number one.
Some rappers like Reason were shocked that A-Reece did not make the list whilst some thought Nasty shouldv'e been on top of the list. Although there were a lot of rappers sharing their disappointment an thoughts on the list, there some like Rouge who were simply happy to be on the list making it into the top 5.
Nadia Nakai
Just means I gotta work harder next year!!!!! At least I made the list! ❤️❤️ #AllLove

— BRAGGA (@Nadia_nakai) 6 December 2018
Kwesta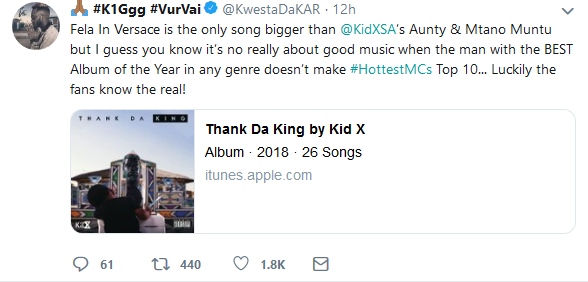 Cassper
I don't think we need to be fighting for such anymore. The purpose has grown into something much more meaningful. I appreciate everything we win but at the same time I ain't mad at someone else being crowned for having a great year. We all have to experience that victory. ❤️ https://t.co/z9QboN6n0o

— R.M Phoolo (@CassperNyovest) 6 December 2018
Congrats on your number 1 spot papito !!! Keep killing shit!!! .@KwestaDaKAR

— R.M Phoolo (@CassperNyovest) 6 December 2018
2018 was of year of Nasty C. The boy made moves.

— R.M Phoolo (@CassperNyovest) 7 December 2018
Nasty C

Gemini Major
So what's the actual top 10? , I forgot about that whole thing 😂

— #IssaVibe 🏝🏖 (@GeminiMajor) 6 December 2018
We need new leaders maybe coz some of this shit just gon confuse the fuck out of the talented kids coming up !! 🤷🏾‍♂️

— #IssaVibe 🏝🏖 (@GeminiMajor) 6 December 2018
Some of y'all don't even listen or play South African hip hop ..How we know what you saying is a real ting. 🤣🤣

— #IssaVibe 🏝🏖 (@GeminiMajor) 6 December 2018
A-Reece
ok cool.

— A-REECE. (@reece_youngking) 6 December 2018
Rouge
Top 5…hmmm not bad at all☺️☺️

But yall know me..
The work continues.

Thanks guys 😘😘

Back to the music and building.
❤️❤️❤️

— Rouge (@Rouge_Rapper) 6 December 2018
AKA
There's a lot being said about "the list" …. here's what I have to say …. pic.twitter.com/pCmVZgLIyN

— AKA (@akaworldwide) 6 December 2018
Reason

Moozlie
No.9 #BIGMOOD pic.twitter.com/eUAOGBoyXx

— #MoozlieVictory🏆 (@NoMoozlie) 7 December 2018