Chris Brown And Offset Beef Gets Worse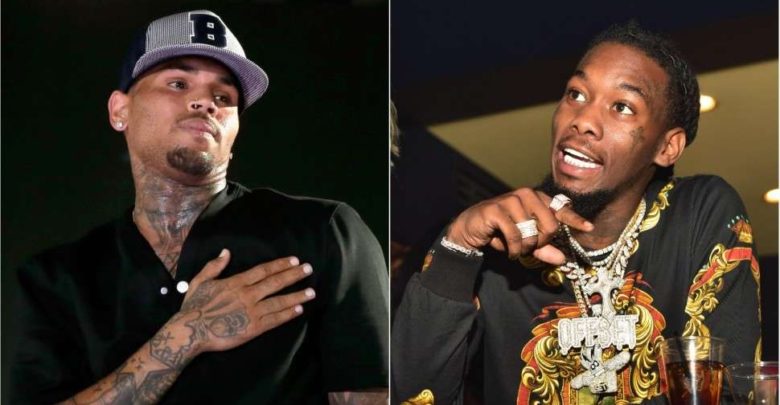 Another set of major US celebrities Chris Brown and Offset are reportedly feuding over 21 Savage's deportation. The two went on a heated exchange on social media even went as far inviting each other for a fist fight.
Offset has been one of many celebs who expressed their support for 21 Savage, his passion to support and defend fellow rapper even had him attack and call out on whoever made fun of his deportation including Demi Lovato and Chris Brown.
Chris Brown posted a clip of 21 Savage's XXL Freshman freestyle cypher that was dubbed with Big Shaq's vocals on "Mans Not Hot." Offset then went straight comments and wrote "Memes ain't funny lame"
Chris Brown was visibly upset by Offset's comment and came back at him blazing fire with a lengthy response that pretty proved that the two already had some unresolved issues even before this saga.
"Fuck you lil boy. Better worry about what u got going and focus on 'you,'" Brown wrote. "All this cap on IG is what's lame. Yo energy wont that when I came to Drake show in LA. If you don't get yo a hip a hop a hibbet a hibbet to the hip hip hop and ya don't stop the rockin facea** out of my comments. Sensitive a** n**ga. Call me personally. U want some clout when all u gotta do is pull up. No camera, no flexing and all at!!! If you a real man fight me. Oh and another thing, suck my dick!"
Offset then responded to his IG stories calling Chris a coke head.