Offset To Chris Brown – "Ima smack the sh*t outta you when I see you."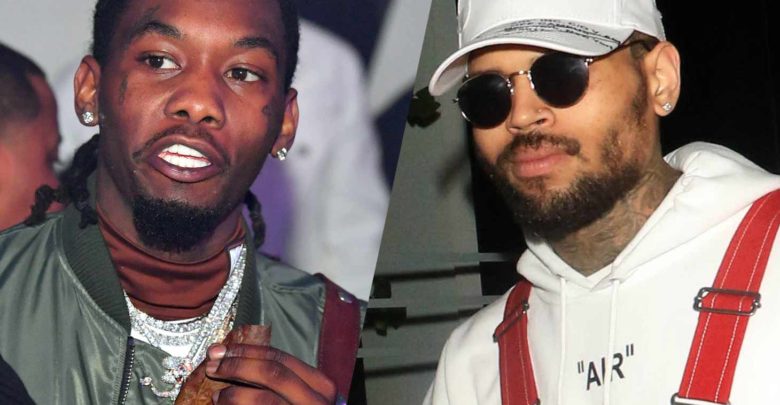 The beef between US Musicians Offset and Chris Brown is fast escalating and seems to be getting worse by the minute. Lately Offset took to Instagram to diss Breezy calling him out for only fighting women and said that wherever and whenever he sees him he will beat him up.
"I ain't really have too much rap for you on this social media shit but since that's where you wanna take it tell the people why you had your management reach out to squash the shit! Check my record and check yours," he said. "Only people you go toe to toe with is women and that's for lame n***as. Oh and btw Ima smack the shit out of you when I see you." he wrote on Instagram.