AKA To Pay Visits To Selected Schools Prior The MOE Tour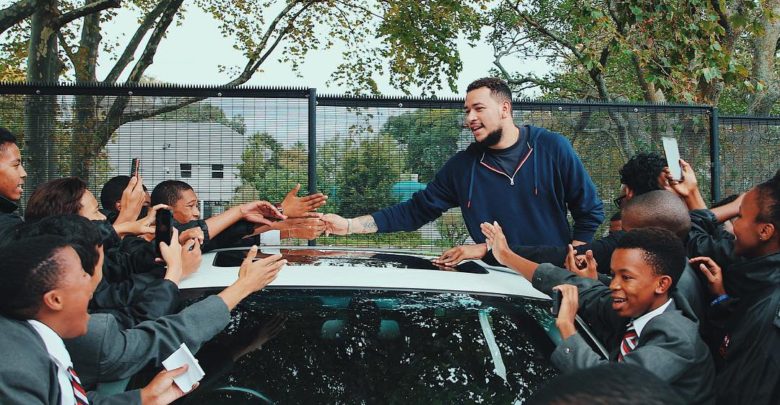 The 15th of March 2019 is just few hours away and AKA will be kicking off his Megacy Over Everything Tour in Cape Town at Zip Zap Circus Arena.
The charitable rapper decided to warm the hearts of many school children prior preparations of the tour when he made a stop at one the schools in Cape Town – which must have motivated him to make a stop on at least one school in all the areas his tour is set to take place.
"Megacy Over Everything kicks off in CAPE TOWN on Friday. 😉 JHB, DBN … Which high school should I pull up at next?," he caption a tweet of him and the school children crazing over his presence.
SEE ;
MOE will feature a variety of artists included A-Reece and YoungstaCPT who might perform some new unheard music from their yet released projects.