Lauren London Breaks Silence Since Nipsey's Death -"I'm lost without you"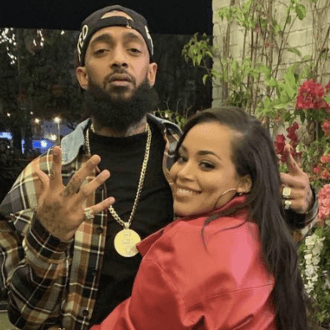 Nipsey Hussle's long time girlfriend Lauren London has broken her silence for the first time since the shocking news of his death which took place on the 31st of March 2019.
Lauren and Nipsey had been together for 5 years, in 2016 she gave birth to their son Kross Asghedom. A large number of celebrities and fans across the world expressed their sorrow for her and emptiness at this hard time of losing the love of her life.
Opening up for the first time Lauren posted an image of Nipsey on Instagram with a caption which read as follows : I am completely lost , I've lost my best friend, My sanctuary, My protector, My soul….I'm lost, without you, We are lost without you babe and I have no words."
Tributes poured in from fellow celebrities such as Ciara, Jill Scott, J.Lo, Shaun King, 6Lack, Melanie Fiona, Alicia Keys and Kimora Simmons to say the least.
SEE: