WATCH: Lauren London's Speech At Nipsey Hussle's Memorial Service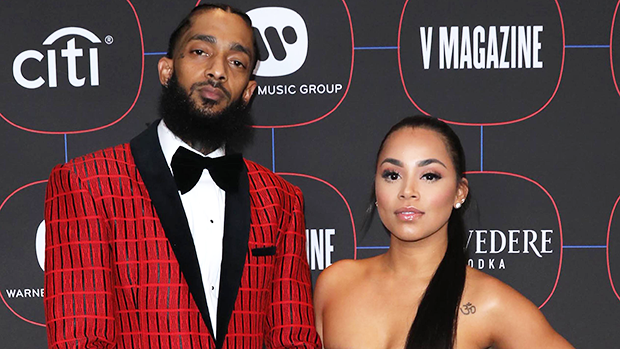 It has been two weeks since the horrifying death of activist and rapper Nipsey Hussle who was shot dead in his store at Crenshaw on the 31st of March. Yesterday the 11th of April a memorial service was held for the late star where his girlfriend of 5 years Lauren London gave a heartfelt speech.
The memorial was held at the Staples Centre and had over 30 000 emotional people in attendance, even for those who found it hard to believe he was gone it felt real when the memorial took place with close people bidding farewell and sharing how much of a good man Nipsey was.
On Lauren's speech she said that: "I've never felt this type of pain before." She added though she was hurting, she was really sad for their son Kross, whom she feared wouldn't remember his dad: "My pain is for my two-year-old."
WATCH: