News
Kylie Jenner Denies 2am Date With Tyga And He Responds
Kylie Jenner Denies 2am Date With Tyga And He Responds! A lot has happened in the entertainment industry this week with Travis Scott and Kylie Jenner's split making headlines.
Kylie Jenner was recently spotted leaving a hotel in which her ex-boyfriend Tyga was having a recording session. This was soon after her split with Travis Scott had made headlines. The business mogul then went on to address her break up with Travis Scott saying that they are still friends and their daughter is the main priority.
She then denied the rumors of having a 2am date with Tyga. "The internet makes everything 100 times more dramatic than what it really is. There was no '2am date with Tyga'. You see me drop of my friends off at a studio that he happenned to be at," tweeted Kylie.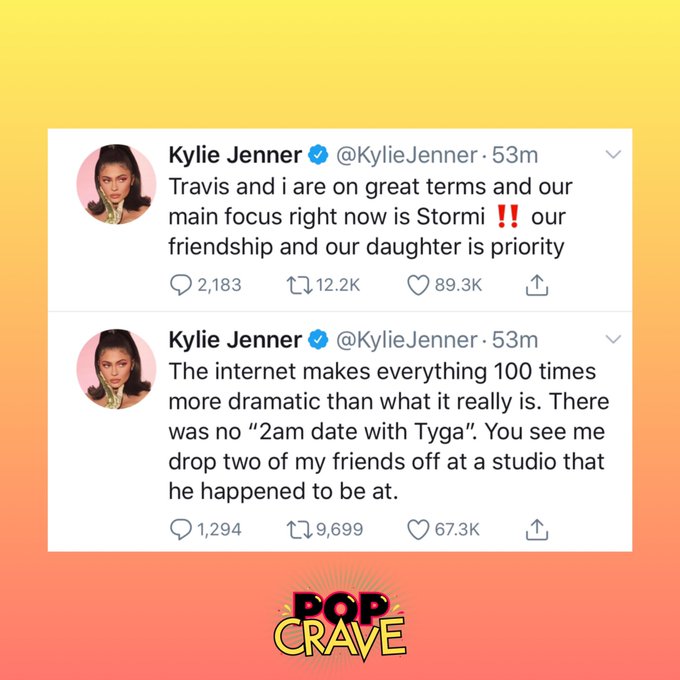 Tyga then went on to post an emoji of a cap on his Instagram following Kylie's tweets.