News
Khuli Chana Reacts To AKA Calling Out Absolut Vodka For Copying Cruz Vodka Flavors
Khuli Chana Reacts To AKA Calling Out Absolut Vodka For Copying Cruz Vodka Flavors! Just a couple of years ago, AKA wanted to do numbers like Khuli Chana did with Absolut! How the times have changed as SupaMega now believes the competing brand is stealing their ideas.
AKA's collaboration with Cruz Vodka has been doing well and he has not been shy to share what a success the partnership has been. AKA was also on the forefront to have the government lift the ban on the sale of alcohol the couple of times it was banned during the COVID-19 pandemic saying it was affecting a lot of household incomes in South Ah. It's not a secret that the whole alcohol industry was affected by the restrictions but it seems some brands are doing the most now that the market is open.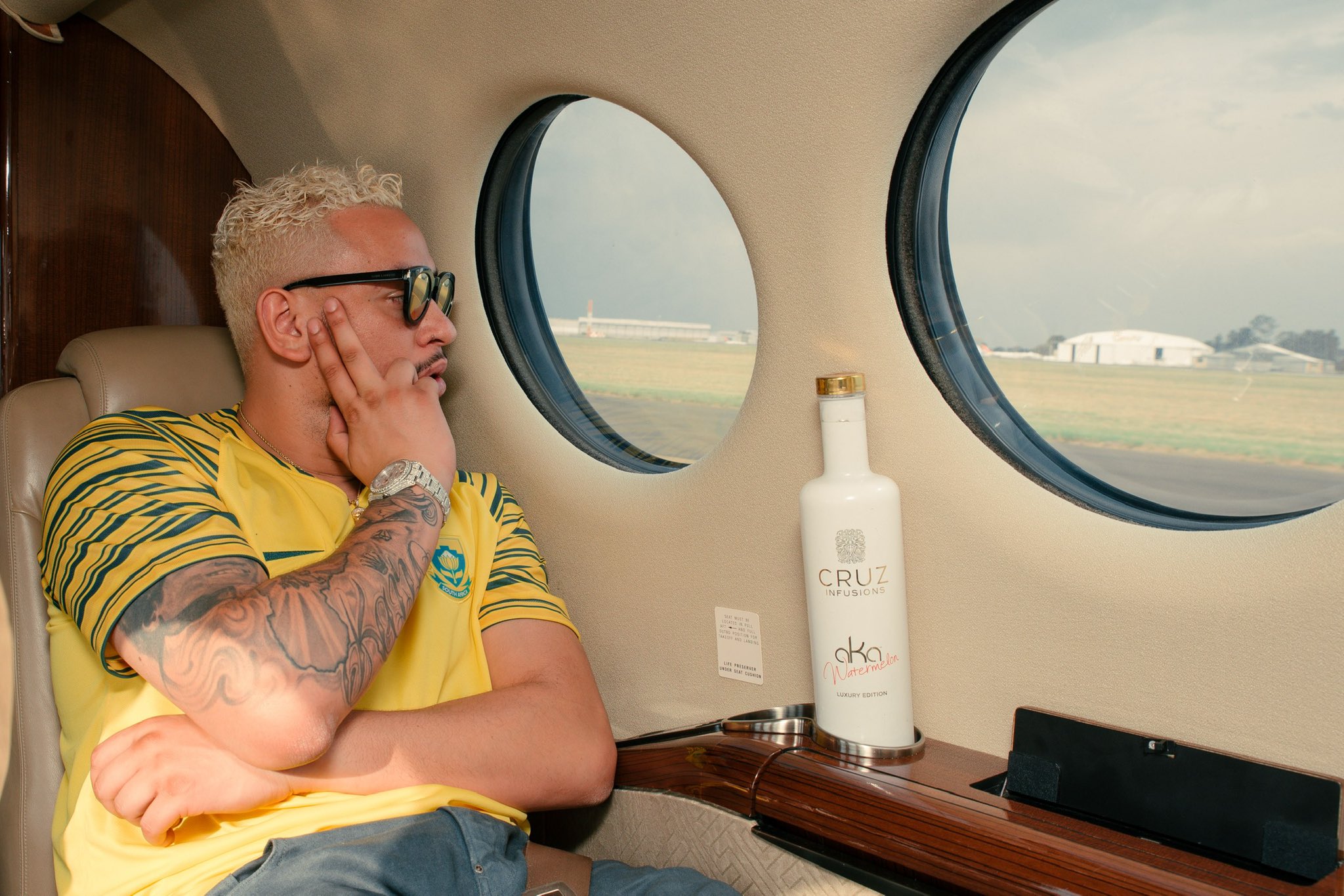 AKA took to twitter accusing Absolut Vodka of copying Cruz flavors because apparently Cruz is doing much better. "We handing the competition their asses so bad that they copying our flavours. Jeeeez. No skaam whatsoever. @absolutvodka is dry, dead and desperate," AKA tweeted adding, "The is ONLY ONE WATERMELON we recognise here in South Africa. @Cruzvodka …. shame on them."
One fan responded to AKA's tweet about Absolute copying the Watermelon flavor saying how could he say that about Khuli Chana. Khuli Chana is well known for being the face of Absolut Vodka for a couple of years but it seems it's no longer the case from his response. Khuli jumped in defending AKA's statement saying that he agreed with him. "That vodka ain't mine ,I don't own the product,and I kinda agree with kiernan…," Khuli responded laughing.
It wouldn't been an AKA rant without taking a little jab at Ciroc and one could argue if it's because of the other guy or just a watermelons fight.
AKA does not take lightly any competition when it comes to his partnership with Cruz Vodka. Back in 2020, the rapper launched a new limited edition called Banana Flavor Deluxe. The reception, especially with the bottle didn't seem great as critics compared it to a container of the Got2B Hair Freezing Spray. This landed AKA's bottle on the popular Instagram page, The Shaderoom. AKA reacted to the critics saying, "People hating got my product on the shade room. Now 21.5 million more people know about #BananaDeluxe … thank you so much! Keep it up!!!"