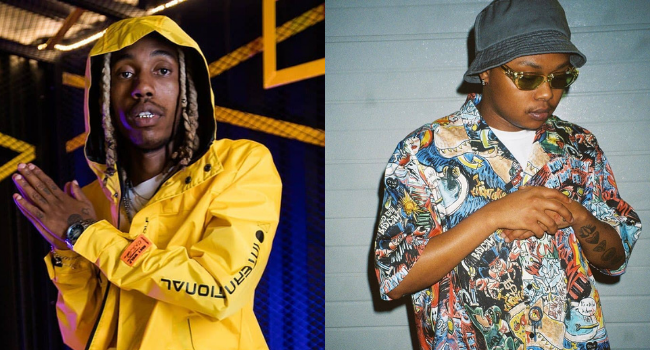 Watch! 25K Shares Snippet Of 'Hustlers Prayer' Video With A-Reece. Rapper 25K has shared a snippet of the visuals to his hit song 'Hustlers Prayer' featuring rapper A-Reece, much to the delight of his fans who have been patiently waiting. 25K had previously hinted that he and A-Reece are working on something and it seems the wait may soon be over.
25K has taken to social media to share a snippet of the yet to be released video and did not caption it but the clip does end with the words "coming soon" meaning that it will be released soon. The Kasi Trap rapper had previously teased fans with pictures from the video shoot with A-Reece indicating they are working on the visuals for the fan favourite track.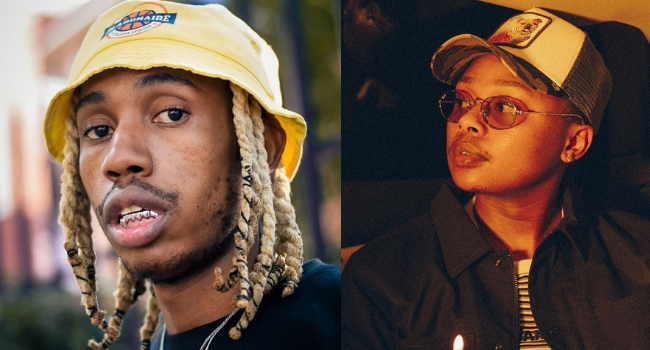 The track Hustlers Prayer is taken from 25K's debut album Pheli Makaveli and is a fan favourite. A-Reece's verse on the track had fans singing him praises for his stellar flow on the song. Fans praised A-Reece so, much that one could say he took all the attention away from 25K. The track was produced and co-written by Zoocci Coke Dope, who has worked on some of the biggest hip hop songs in the country.
This is not the first time, 25K is raising fans excitement levels, the pictures of him and A-Reece dressed in formal wear, standing behind a hearse had fans pumped up. 25K's caption paid homage to their home turf. "PITORI'S MOST WANTED 2021′". A video was also seen circulating on social media of the behind the scenes of the shoot, which then added to the excitement amongst fans.
25K explained to Apple Music how the collaboration came about. "I met Reece in 2018. We agreed to collaborate and I sent him a song, but he took a long time to record his verse. While Zoocci was mixing the project, he suggested we get Reece on this song. We sent the song to him and he liked it, so we agreed to forget the first one. And then COVID-19 happened, and I couldn't reach him, until I dropped 'Ghetto Angels' in 2020—that's when he hit me up to say, 'Yo, bro, apologies for that, I was going through some stuff, but I'm better right now.' When he eventually sent the verse, it made sense why I couldn't reach him at that time, [because of] what he was going through [after the death of his father in 2020]. I could relate to that, because I also lost my dad when I was in primary school. So, it was a deep song for me to listen to at the time, because that's how he explained what he was going through during that time—he actually put it in the song.".