Videos
Watch! Joburg Mayor Jamming To Emtee's 'Johustleburg'!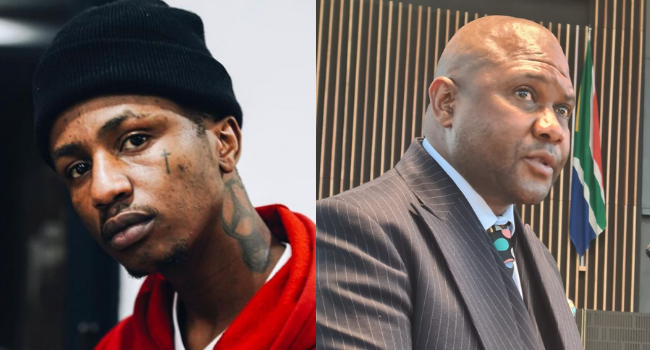 Watch! Joburg Mayor Jamming To Emtee's 'Johustleburg'! Rapper Emtee recently linked up with newly elected Johannesburg mayor Jolidee Matongo where he played him the visuals for his song, Johustleburg, an ode to the City Of Gold. The highly celebrated moment was celebrated by Emtee and his fans and also the residents of Johannesburg were part of the celebrations. Emtee's meet and greet with the mayor coincided with the release of Johustleburg's visuals on music video channels.
Whilst the moment was a brief meet and greet session, there was enough time for the mayor to jam to the hit song, ahead of his council meeting. Moments from the meeting were shared on Emtee, the mayors' and the city of Joburg's social media accounts. In one clip posted on the City of Joburg Twitter account, the mayor is seen busting a few moves as he listens to the popular song.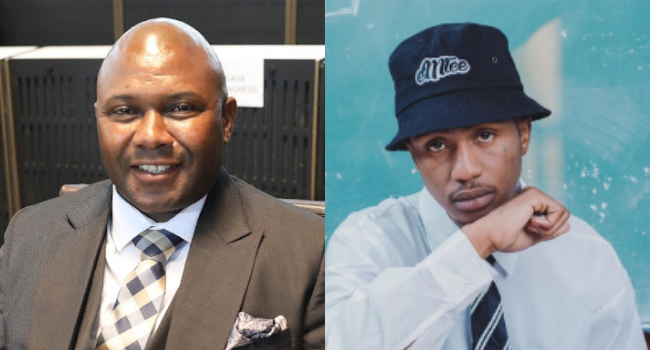 The mayor on his Twitter account praised Emtee and his team for their work on the track and promoting the city. In the clip the mayor can be heard saying, "you taking them up there, to say look at our city, there's hope. That's good". The mayor had to dash off but before he did, he is heard telling the hustler "good work" and assured him they could arrange another relaxed moment where they can talk.
"Young rapper and artist @emteerecords recently released a single called #Johustleburg and this morning he paid me to a visit to have me listen to it. The song is about the constant drive that our residents in @CityofJoburgZA have. Well done to @emteerecords & his team!" read the tweet. The mayor was praised for meeting with the rapper as this shows his accessibility to the people of Johannesburg. Some tweeps even suggested that Emtee be given a city to the key as the rapper is proud of growing up in Joburg and is always willing to represent the city through his music.
Emtee's fans and supporters were happy to see the rapper out and about promoting his projects and took to social media to share their excitement. One person who was happy that Emtee met the Joburg mayor is Audiomarc, who is a hip hop DJ and DJ's for Nasty C. Audiomarc shared on Twitter, that he may have had a hand in the meeting happening. Audiomarc tweeted "I low-key spoke this into existence. Johustleburg". Audiomarc in his tweet implies that his previous words about Emtee's track, Johustleburg manifested the moment into reality.