Music
Pics! Blxckie, DJ PH And Dreamteam Working On Upcoming Heat
Pics! Blxckie, DJ PH And Dreamteam Working On Upcoming Heat. Hip Hop artists are hard at work cooking up some serious heat for their fans to enjoy. Artists are also spreading the vibes as they continue to link up with other artists in the genre to collaborate on music. Hip Hop DJ, pH is back to doing what he does best, collaborating with hip hop artist's to create bangers. The popular DJ has now teamed up with the man of the moment Blxckie and duo, Dreamteam on a yet to be released track titled, No Pressure.
The award-winning DJ has been teasing his fans with the release for a minute now. He has even shared a video that teases fans with a snippet of how the track will sound like. The track sounds like a perfect track for summer which is slowly approaching and the track will surely be something that hip hop lovers can enjoy. The track is scheduled to be released this coming Friday and fans are looking forward to the release.
PH is known to bring the heat when it comes to his releases and it seems that he always knows which artists will be able to create magic together. He previously bought together Makwa, Kwesta, Maraza and August Child for his banger 'uGesi'. His new music will be no different and is PH is known to be able to fuse different and turn them into the magic that makes you want to turn up the volume.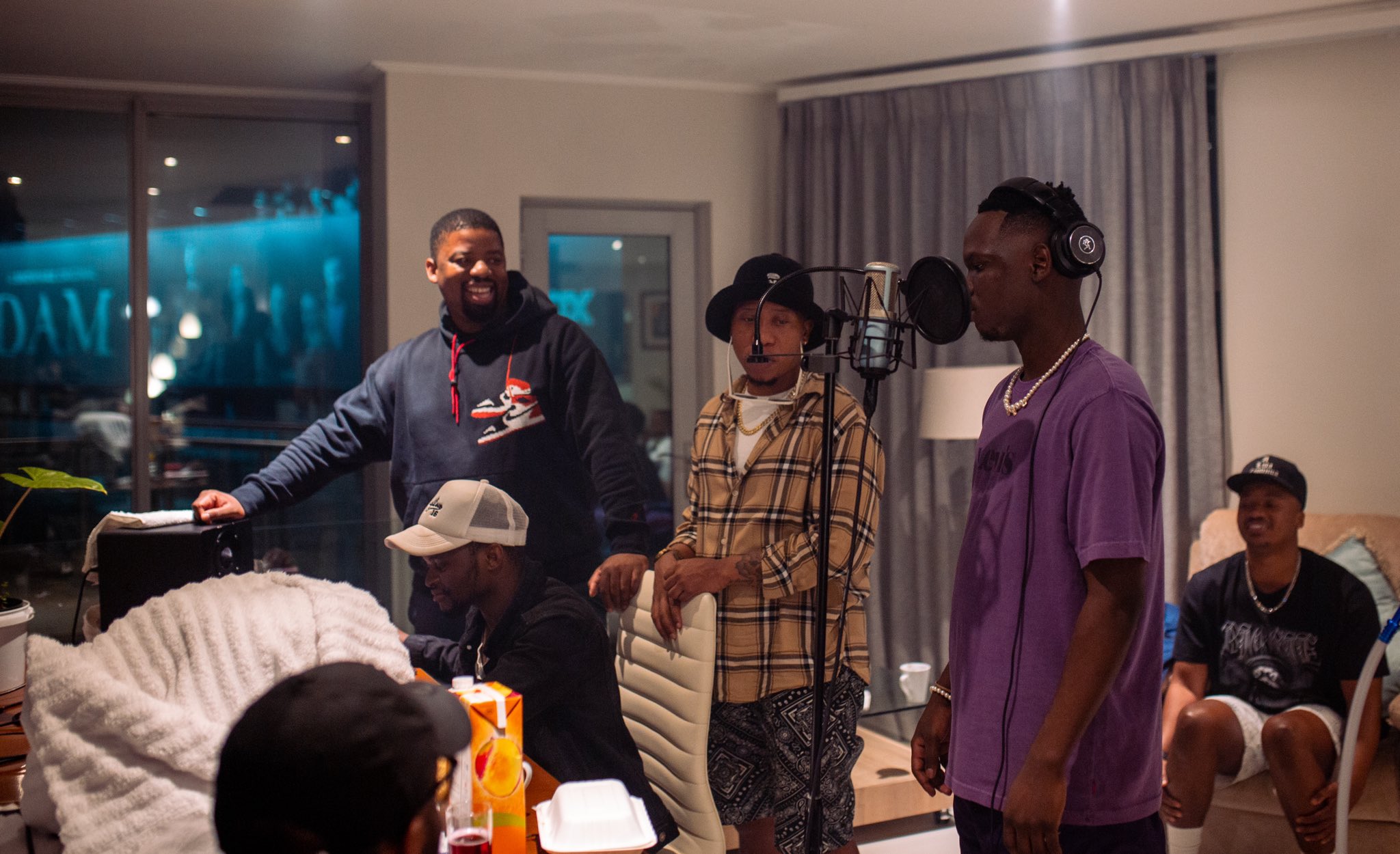 When it comes to Blxckie it seems everyone wants to feature him, the rapper has been booked and busy collaborating with the who's who of the SA Hip Hop industry. He recently collaborated with rapper Yanga Chief on his record, Ntoni which is yet to be released on digital platforms, but the video is out on music channels for the song. Blxckie has also been seen hanging in the studio with rapper AKA. It is unclear when fans will hear what AKA and Blxckie have worked on. Blxckie has worked with Nasty C, Costa Titch and Priddy Ugly and by the looks of things, fans can expect more collaborations from him.
Dreamteam last gave fans an offering during lockdown last year. The duo dropped a single titled, Money Back. Their fans will be pleased to hear their favourites on a new joint doing what their fans know them to do well. Dreamteam during lockdown was hard at work and also got to show off their other talents on Youtube with their podcast, Lockdown Podcast with DreamTeam.