News
"We built this sh*t" – Big Xhosa Bags An Acting Role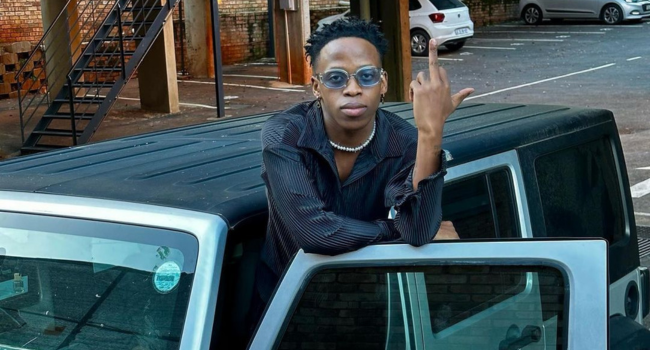 "We built this sh*t" – Big Xhosa Bags An Acting Role. It doesn't get any better than this for the notorious rapper Big Xhosa as many more doors are opening up for him.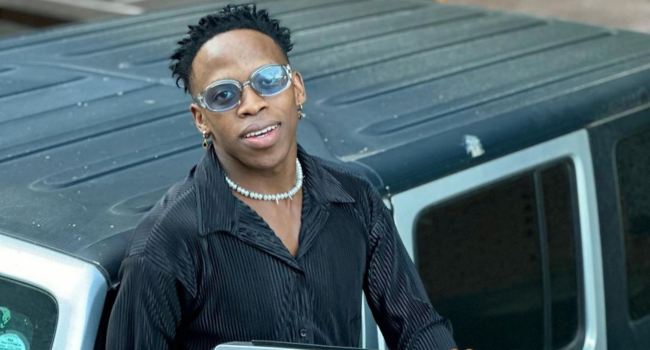 The rapper is not only keeping his eggs in one basket through making music, rather he is exploring other venues in the quest to showcase his talent. This time around, the Xhosa rapper has ventured into acting and it's likely that most of his fans will see the other side of his creativity through theatre and arts.
The Ninyile chanter couldn't contain his joy as he announced on Instagram that he will be accomplishing his childhood ambition of appearing on TV. "Just got casted in one of the biggest shows in the country and I'm playing myself," wrote Big Xhosa.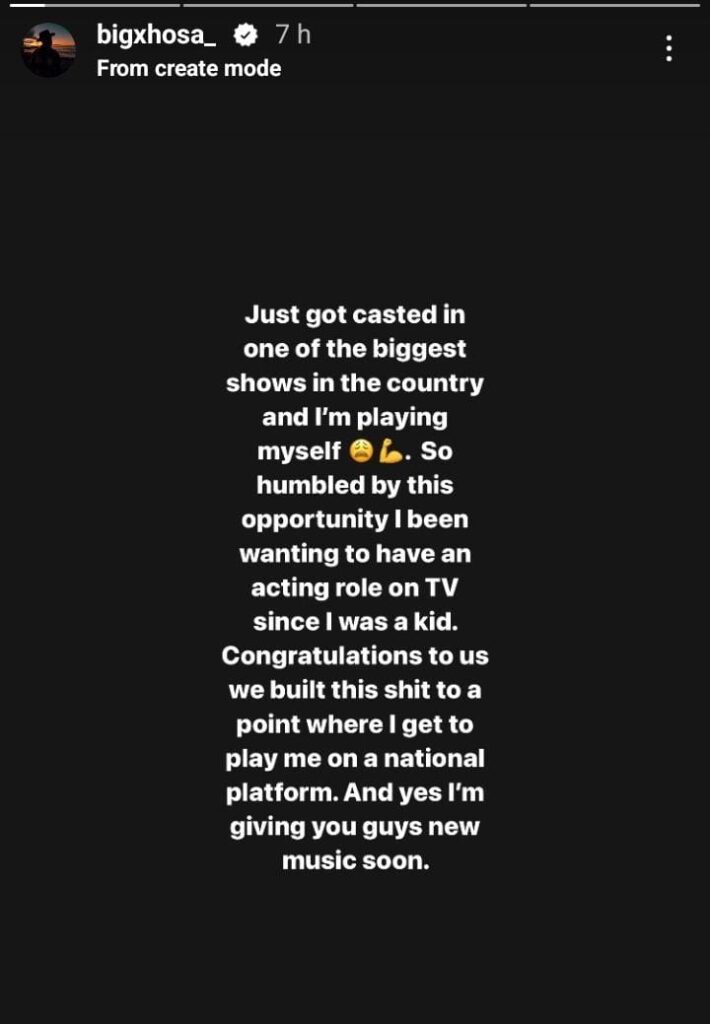 "So humbled by this opportunity I have been wanting to have an acting role on TV since I was a kid. Congratulations to us we built this sh*t to a point where I get to play on a national platform. And yes I'm giving you guys new music soon."
The rapper has not disclosed which TV series he will be on, but he has revealed that he made music for the ongoing TV series Isitha The Enemy. "Created some music for this series. Coming soon on eTV can't wait." Wrote Big Xhosa as he shared the snippet of the series on his Instagram story.
Recently, the Xhosa rapper presented his musical talent to the people in Malawi after he featured with a Malawian artist Janta for the song Yomweyo. "I got featured on this hot tune by the biggest Malawian artists, my brothers from the beautiful land of Malawi 🇲🇼. Always good vibes when Africa meets 🇲🇼 x 🇿🇦," Big Xhosa said.