News
Nadia Nakai Triumphs At Afrimma Awards With Prestigious Award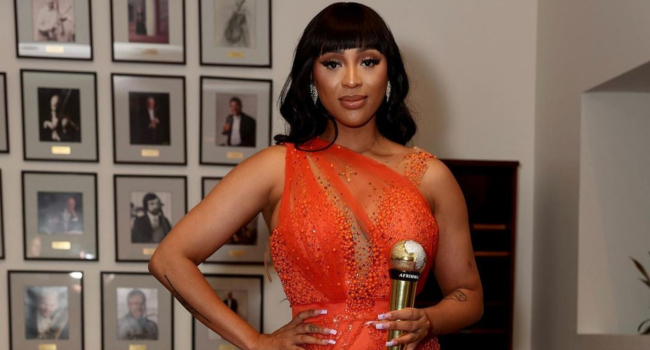 Nadia Nakai Triumphs At Afrimma Awards With Prestigious Award. Dallas, Texas came alive on a star-studded night as the African Muzik Magazine Awards (AFRIMMA) celebrated the continent's brightest musical talents.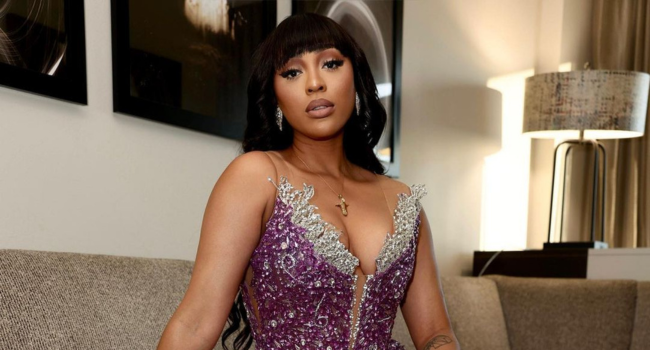 Among the glittering array of performers and nominees, South African rapper and songwriter Nadia Nakai shone brilliantly as she clinched a prestigious award, solidifying her status as one of Africa's leading music.
Taking to Instagram, Bragga expressed her excitement as she was amongst the winners of the night as she was crowned with the Best Female Southern African Award. "I'm AN AFRIMMA AWARD WINNER!!!! Thank you for my best female Southern African AWARD. 🧡 Winning Women in a Winning dress!
Thank you @gertjohancoetzee for making my second look for the @afrimma," 🧡 wrote Nadia Nakai.
Bragga not only stood out as one of the winners of the awards ceremony in Dallas, Texas, but she also captivated the audience by serving as the event's hostess. The rapper expressed her gratitude for the opportunity to host one of the biggest awards ceremonies in the music industry.
"3rd look for the AFRIMMA awards! 😍 Congratulations to all the nominees and winners!!! Thank you for allowing me to Host last night! Thank you @nancyisimeofficial two females hosts are definitely a vibe! and thank you @mrsobiagwu and @bigaent," wrote Nadia Nakai.
Nadia Nakai's night could have been even more unforgettable if AKA, her partner, had been present, especially since he had received the Best Male Southern Africa award. Tragically, the Supa Mega was fatally shot outside Wish Restaurant in Durban seven months ago. Nevertheless, it has been a bittersweet double celebration for Nadia Nakai and AKA's dedicated Megacy fans.