News
K.O Reveals Plans To Open Skhanda World Fashion Retail Stores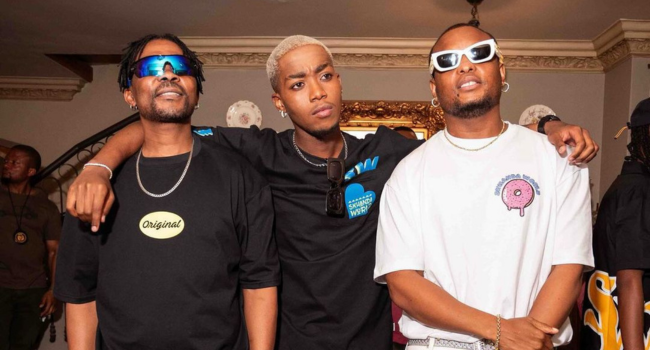 K.O Reveals Plans To Open Skhanda World Fashion Retail Stores. For over ten years, K.O has built a solid reputation for consistently releasing chart-topping tracks. Starting from his Teargas era, transitioning through CashTime, and finally settling with SkhandaWorld, the rapper has continuously honed his craft, continually impressing his fans with the bold choices he has made throughout his career.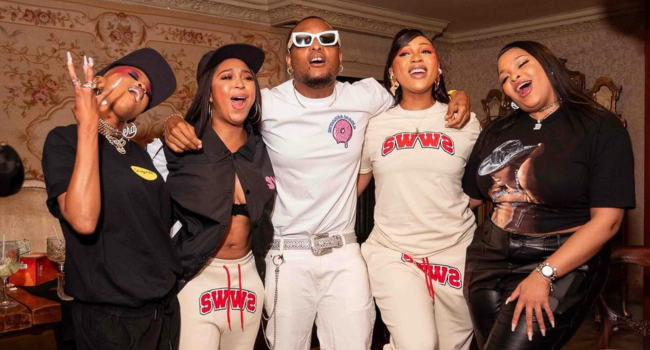 With his music already making waves across Africa and beyond, K.O.'s foray into the fashion industry represents a natural progression for the multifaceted artist. The Skhanda World brand was established in 2016 and has garnered a dedicated fanbase, primarily for its edgy streetwear that captures the essence of South African urban culture. The brand's distinctive style has resonated with the youth, making it a prominent player in the local fashion scene.
The rapper entered into a partnership with Studio88 for his SkhandaWorld apparel, expressing his satisfaction with the professionalism of the Studio88 team. During the launch of the 2023 SkhandaWorld Summer collection, the veteran rapper revealed that he has plans to expand his fashion brand into something phenomenal.
"So I mean you heard it right here first, SkhandaWorld we gonna have our own store pretty soon," said K.O. during an interview on SlikourOnLife. "Yes cool, the range is available right now across the country at Studio88 but some of the pieces that you're gonna see at the flagship store, you're gonna see some of these things in there, but it's also gonna be like some more bespoke silhouettes. Some limited units and things like that," he added.
The rapper expressed excitement about the new venture, acknowledging that running a fashion retail shop is uncharted territory for him. "Looking forward to it, I mean I'm stepping into a space that I've never literally been in but we learn along the way. I didn't know I would have a show of my own, I didn't know I would have my range across 200 stores countrywide. I didn't know I was going to have my own store big dawg," he said.