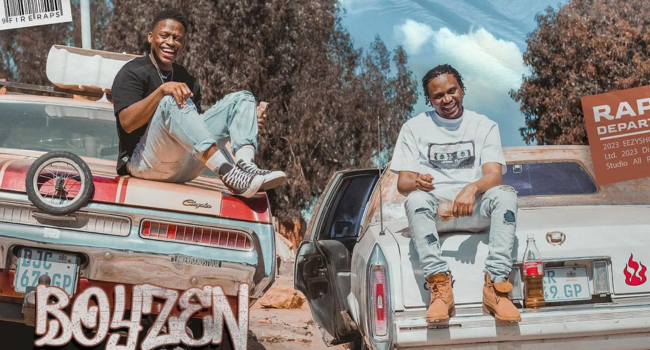 Touchline Truth & Ginger Trill Release Joint Project "Boyzen Da Hood." Undoubtedly, the year 2023 has proven to be a remarkably eventful and bustling period for South African hip-hop, marked by a flurry of music releases from prominent SA rappers.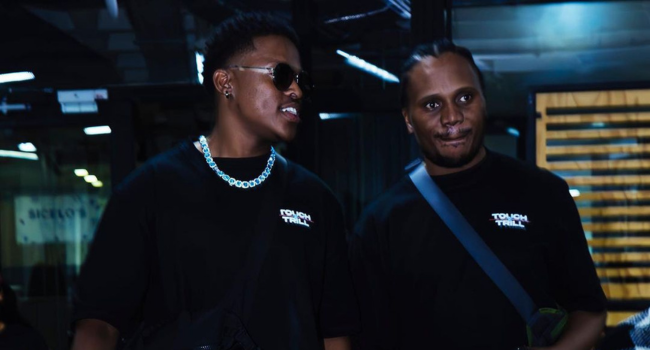 In a climate where some believe the well of music releases in SA Hip Hop has run dry, South African rappers refuse to be deterred, gearing up to treat their fans to an unforgettable festive season. A-Reece set the pace last month, and now, Touchline Truth and Ginger Trill have kicked off November with a bang, unleashing their highly anticipated joint project, Boyzen Da Hood.
Taking to Instagram, Touchline Truth shared the moment of their project launch which was a star-studded event with big-name rappers and SA Hip Hop OGs gracing the event with their presence. The Tembisa-born rapper described the release of the body of work with Trill as a great moment for SA Hip Hop.
Touchline also conveyed his appreciation for the backing they've received from fellow figures in the industry, encouraging his partner Trill to relish every moment, as their collective effort has undoubtedly accomplished something remarkable.
"We did it Trill. Unbelievable. I know that this was God's plan because when the year started we didn't even know we would make even a single song. Congratulations partner, you've created a moment for South African Hip Hop. How people receive it is out of our hands now. Enjoy your moment…You're the greatest! #BoyzenDaHood OUT NOW! Thank you to everyone that came and jammed with us last night. We're grateful!" Wrote Touchline Truth.
The 9-track music project exhibits a fusion of exceptional lyrical skill and vibrant beats with both rappers coming through with their A-game. Not only did Touchline and Trill were exceptional with their raps on the project, but they also housed Kwesta on the track Movie Again.
In a bid to give their fans a taste of what they should expect, before the project release, the duo dropped Tell A Friend a track that created the much-needed hype ahead of the project release. Stream Boyzen Da Hood here:
https://go.slikouronlife.co.za/BoyzenDaHood