Is AKA Throwing Shots At Cassper In His Latest Twitter Post?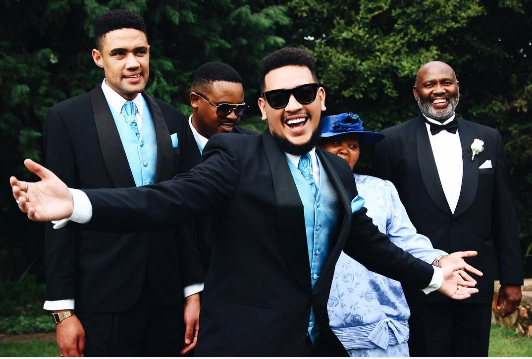 Hey, hold on a minute! Everytime we think the beef between AKA and Cassper Nyovest is over, AKA comes back with major shading. It seems like the AKA and Cassper Nyovest is back on and by the look of things AKA is coming off too strong this time around. Let's just say the AKA is more savage than ever.
Every time it feels like this battle should be done with, AKA wants reaffirm his status as the top two. The early reactions to the new project are mostly positive, so maybe Drake can focus on that win rather than trying to keep winning a beef that has already been decided.
Call it a coincident or whatever but isn't it strange how AKA dropped his single with Anatii ' Don't Forget To Pray' on the same day Cassper released his album 'Thuto'. Could it be that AKA was trying to overshadow Cassper's big moment?
Then again, just when Cassper dropped his album, AKA went to twitter to tweet what seemed like shade directed at Cassper.
Check out his tweet below:
" So y'all really gon' sit there & act like Composure never happened?" – Says AKA
So y'all really gon' sit there and act like Composure never happened? 😌

— AKA (@akaworldwide) May 5, 2017
Cassper's fans where quick to point out that AKA might be throwing shade at Cassper… Check out some of the reactions below:
@CleoExclusive @swaznegger @akaworldwide Do you really compares a single to an album?😂😂😂😂😂😂😂😂😂

— PAPI #MASTERP (@Master_P_61703) May 5, 2017
@akaworldwide it now makes sense what Cass meant when he said "I'm AKA's favourite rapper i guess I made it on the Forbes list" pic.twitter.com/UGrxCDXpU1

— ᵐʸ ᶰᵃᵐᵉ ᶤˢ Gσggα (@pitzer26) May 5, 2017
LOL!
@akaworldwide There we go again, Thixo Wase George Goth 👐 pic.twitter.com/FGQtm0UTlx

— Mel 🌿🕊 (@Mel_Mzansi) May 5, 2017
@akaworldwide bro @casspernyovest got the hottest album no kind OR or stunt will change that the kids is major.

— sboniso (@sboniso28929885) May 5, 2017