What SA Hip Hop Fans Really Thought Of AKA's 'Fully In'
What SA Hip Hop Fans Really Thought Of AKA's 'Fully In'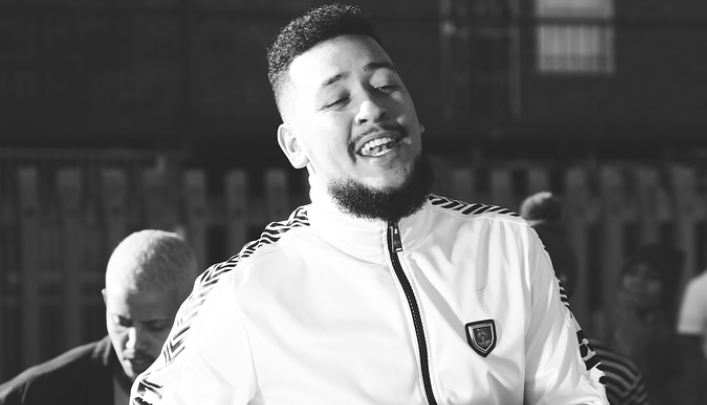 What SA Hip Hop Fans Really Thought Of AKA's 'Fully In'! AKA's third studio album is one of the most anticipated albums in SA Hip Hop history. The rapper having waited four years to release his next project the anticipation increases day by day.
Supa Mega dropped the seventh single from his album with this hot new single called Fully In. From the time that the song dropped, AKA has been getting a lot of support from the SA Hip Hop community with this hot new banger.
Although there was a little controversy as to were he had gotten the idea with some fans and Cassper claiming that he stole the song from his Turn Up Gang. "Then Full in too?? Black and red. couldn't sleep without Feeling this one #TouchMyBlood @akaworldwide thank you.. Lord thanks for this Genius AKA.. Long super mega live long," tweeted one fan.
Then Full in too?? Black and red🔥🔥couldn't sleep without Feeling this one #TouchMyBlood @akaworldwide thank you.. Lord thanks for this Genius AKA.. Long super mega live long. pic.twitter.com/ZvXGSMMxaj

— Tubhana👑💦💥💉 (@KingTubhana) 12 June 2018
@akaworldwide Fully in is a whole mood mahn. 🔥 🔥 🔥 pic.twitter.com/7EJCRYeDXB

— Jimmy Elie 🇨🇩🇿🇦🇺🇸 (@CozyYe) 12 June 2018
Ok the song is super nice I think. But I'll give it more listens. But a definite banger!! 🔥🔥🔥

Nice one @akaworldwide

— 🔪 Killer Kung-Fu Wolf Bitch 🐺 (@BassieKayy) 12 June 2018
A rare image of the Megacy dragging @akaworldwide to studio to record another album after #TouchMyBlood #FullyIn🔥🔥🔥 pic.twitter.com/fAoYQiosoT

— Bhut' (@Lusizo_9) 12 June 2018
You are magical @akaworldwide thank you for the music🔥🔥🔥#FullyIn💯#TouchMyBlood💉

— Tebogo Deco (@DecoDSL) 12 June 2018
@akaworldwide This the track I've been waiting on from the clipz!
MONNA RELAXA!! 🔥🔥✨ 💎 pic.twitter.com/Ff4tCqeu5Q

— Kabelo Ramodike (@KB_AKA_Papaz) 12 June 2018
Pussy Niggas All Up My Face Like Balaclava🙌😂😂😍😍😍😗😗😗#FullyIn☻••• @akaworldwide blessed🤗🙋 pic.twitter.com/VzH5Q4Diii

— @Lungiswa Brownie🌼 (@BrownieLungiswa) 12 June 2018
They said #FullyIn was stolen from TurnUp fu fu 😂😂😂😂 balance me real quick here. #TouchMyBlood pic.twitter.com/uTIXi1nH4S

— MEGACY👑 (@JuiCy_Rai) 12 June 2018
Shoot to kill Bheki Cele fucken dead body bags body bags
Money bags money bags!#FULLYIN pic.twitter.com/sjqG4icliG

— Stele7 (@Lesedistele7) 12 June 2018