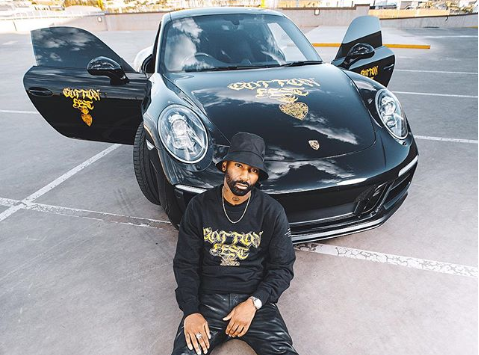 Ricky Rick Expresses Disenchantment With Fame As A Rapper, Reveals His Future Plans! No matter how great you are, there comes a point in one's career as a rapper where they won't be the hottest thing in the game and it looks like Riky Rick has already started planning for the future.

The platinum selling rapper recently opened up about his disenchantment with being a local rap superstar in an interview with TshisaLive in anticipation of the first Cotton Fest (a festival aiming to celebrate art and give a platform to young, up and coming artists).
Riky claimed that his calling and intention was never to be a rapper, but that he simply attained fame as a rapper by virtue of him being "able to rap over his beats". He mentioned that he feels more contentment in a wide ranging production role, because it allows him to help provide a platform for fresh talent, and that providing platforms for industry hopefuls is his main aim looking forward.
Could this disenchantment with fame have been the reason for Rick's short hiatus during 2018, and could it lead to fans hearing less music from the Ricky in his capacity as a rapper? Only the future can tell. Until then, all roads lead to #CottonFest2019.
#COTTONFEST2019 —— Get your tickets at Pick n Pay or click the link in bio 📲
A post shared by Rikhado "Riky Rick" Makhado (@rikyrickworld) on Dec 14, 2018 at 8:48am PST