DJ Speedsta Has Something To Say To All Those Who Catch L's When He Speaks His Mind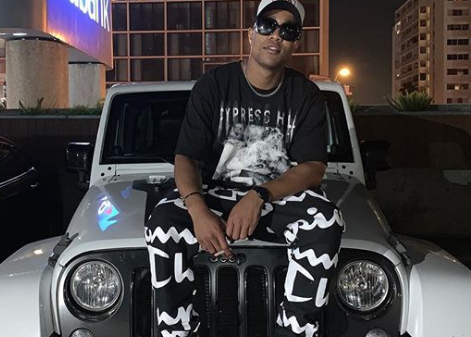 It is no hidden fact that rapper and music producer DJ Speedsta doesn't shy in expressing his views as honestly as he can. He now shared on social media that he is not really concerned about people who catch feelings when he gives them a piece of his mind.
"I speak my mind and I express MY feelings. It makes sense in my head, some of you are catching L's in the conversation – no cap !!! It is what it is, as much as we pretend. We don't all like each other, I personally don't like some of my peers. It is what it is!|"
The DJ wrote that he had a podcast interview last week that consisted of uncensored content, he said it was real which means that he was as honest, free and straight-forward as he ever been.
"I did a interview with the sobering podcast last week. They got me Cosy In a room and we had a uncensored conversation. One of the realest conversations I've ever had!! The episode drops sometime this week, I'll post the link when it drops. Listen to that thing, trust me!!!!" he wrote.
All of this means that if you caught feeling from Speedsta's view then you might as well swallow the L and get on with the Living.