Here's What AKA & Sho Madjozi Had To Say About Their Best International Act BET Nominations 2019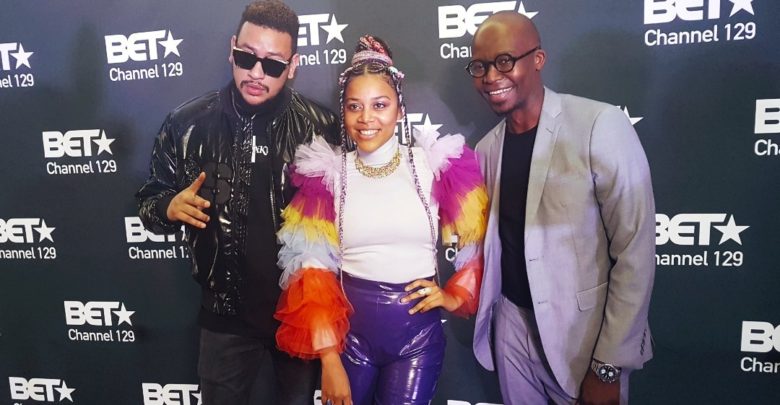 It was announced earlier today that Sho Madjozi and AKA are the South African acts selected for Best International Act nominations at the upcoming BET Awards set to place on 20 Jun 2019 – Mon, 24 Jun 2019 at the Phylm Studios, Los Angeles, California, United States.
South Africans couldn't be prouder at the two artists who looked delightful at the event held in Johannesburg. While most would expect Sho Madjozi to be super excited about the nominee since it's her first she was rather calm about it and said that she doesn't want to be internationally recognition if it means other people benefit for her sound and culture.
"I don't want to be praised or get international recognition if that acknowledgment means someone else gets to benefit from my sound or culture and we are on the sidelines" — @ShoMadjozi
AKA passed on thanks about the nominee, this is the third time the rapper has been nominated, earlier this year he won a Nickoledeon award. "Thank You for TMB going DOUBLE Platinum. 💿💿 … and of course this morning, for my @BETAwards @BET_Africa BEST INTERNATIONAL ACT nomination. 🏆 … @sumonightclub TONIGHT #HigherThanLux"