Cassper And Tshego Fire Shots At Each Other During Tweezy And Gemini InstaLIVE! Cassper and Tshego initially parted on good terms when the latter left Family Tree but that didn't last long.
Back in December Tshego and Cassper subbed each other over their previous deal. Cassper tweeted how artists were difficult and would not sign anyone going forward. Tshepo subbed him back claiming his standards may have been higher than than the ones Cassper set for himself. Now they have reignited their subtle beef again.
It all happened LIVE during Tweezy and Gemini Maejor's Instagram LIVE where they went head to head playing their hits. SA Hip Hop camped in the comments weighing in on which producer has put out more bangers including Cassper and Tshego.
When Gemini played Ragga Ragga, Cassper commented asking if he should rap his verse when it comes on. Tshego followed with comment saying, "We ain't getting to your verse though." Damn!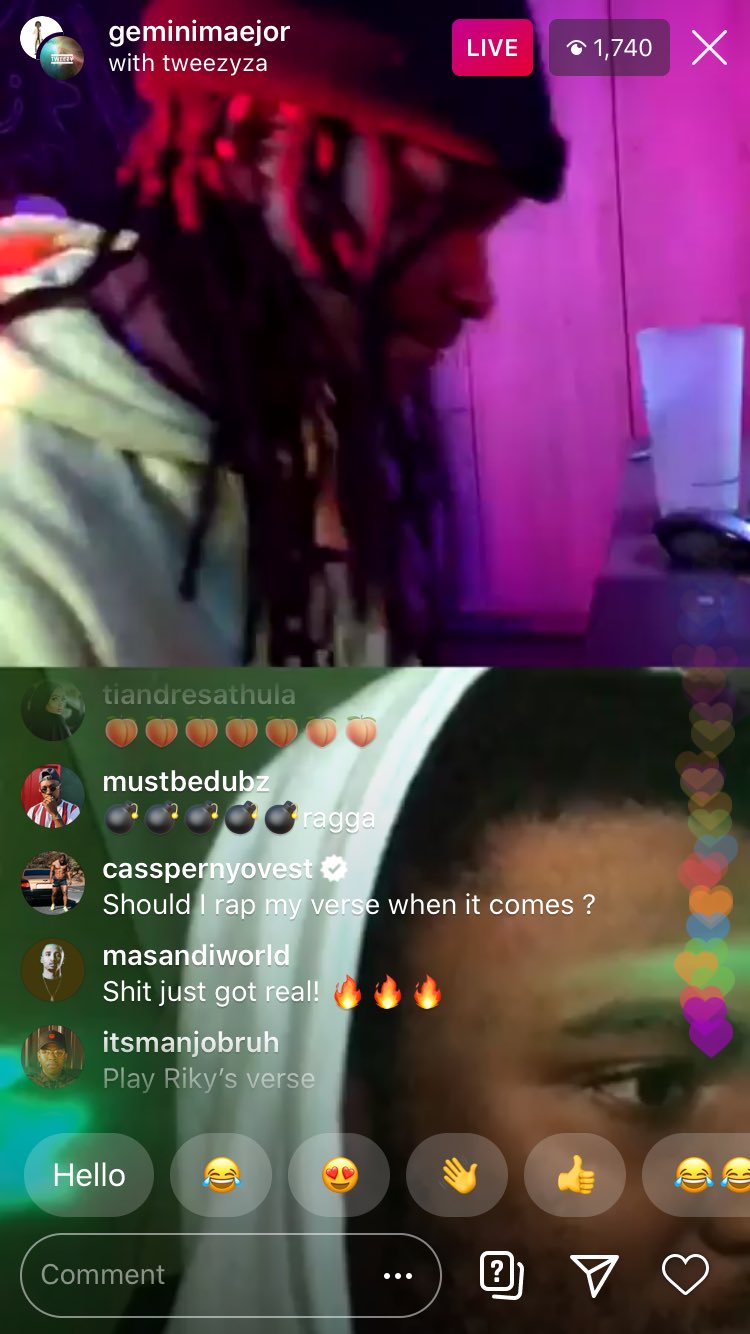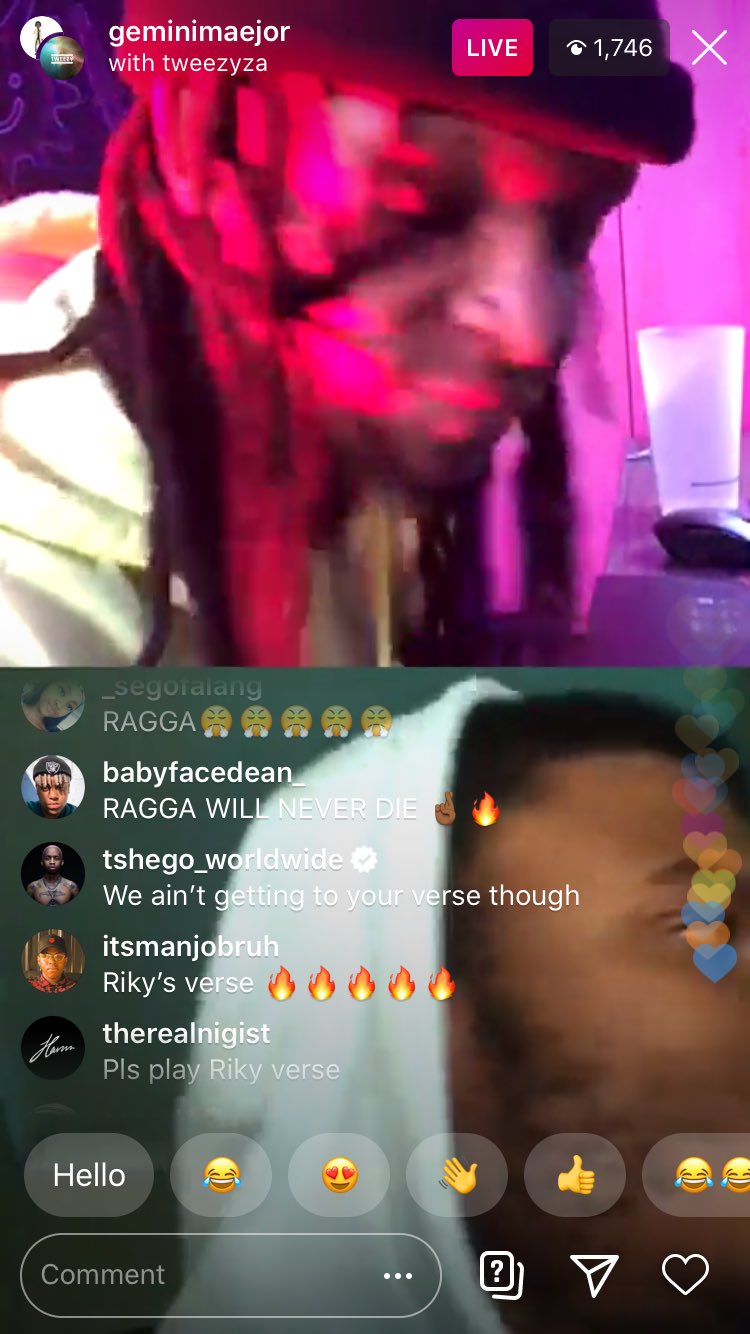 It didn't stop there, Cassper then commented on the LIVE saying, "Marete a lona kaofela" to which Tshego responded with "of course it counts".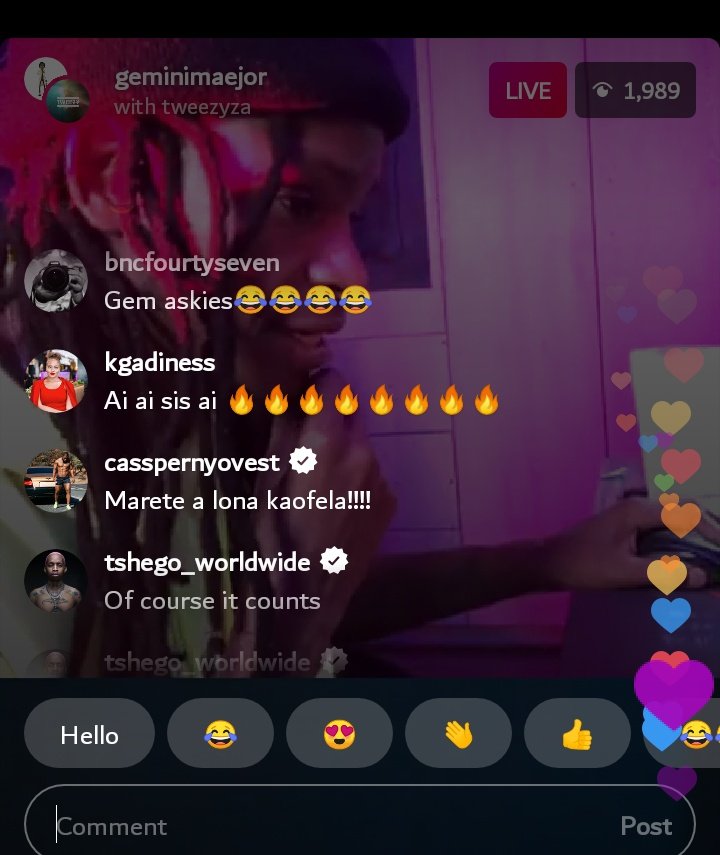 Cassper then took to twitter tweeting, "Crazy how shit turn out…. yesterday it was may i please, today it's fuck you" which might have been directed at Tshego. It's only a matter of time until this explodes by the rate it's going. 
Crazy how shit turn out…. yesterday it was may i please, today it's fuck you!!!

— R.M Phoolo (@casspernyovest) April 2, 2020