Interviews
Music
From Emtee To A-Reece, 25K Breaks Down All The Features On 'Pheli Makaveli'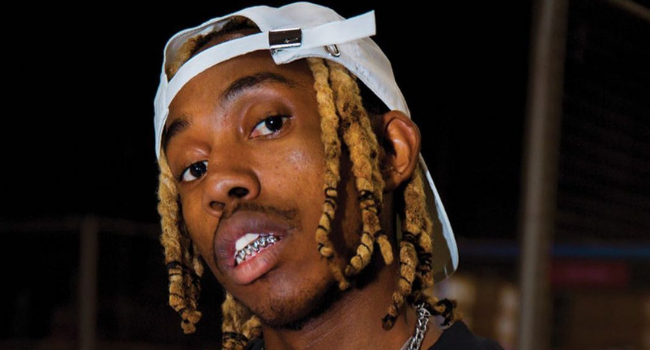 From Emtee To A-Reece, 25K Breaks Down All The Features On 'Pheli Makaveli'! Rapper 25K debut has finally dropped his debut album 'Pheli Makaveli' which is arguably the most anticipated hip hop release of 2021. The album tells the gripping tale of a young hustler on the come-up and 25k called up some of the biggest names in SA Hip Hop for an impressive list of features.
"The project is about my upbringing, my story and my journey before the music and when I fell in love with the music. It sums up a bit of everything about me from back when I was in the streets, hustling, when I used to stand on the corner, hoping to make a little sale."
25K explains to SA Hip Hop Magazine which features he is most excited about on the album, what went into securing those features and working with the talented man that is Zoocci Coke Dope. On his album, 25K featured Emtee, A-Reece, Flvme, Killa X, Maglera Doe Boy and Zoocci Coke Dope, deciding which feature is his favourite is tough for the rapper as in his mind, all the rappers bought the heat. "All the features on my album make sense, I feel like everyone brought their A-game, they understood what we trying to do and what this project is really about."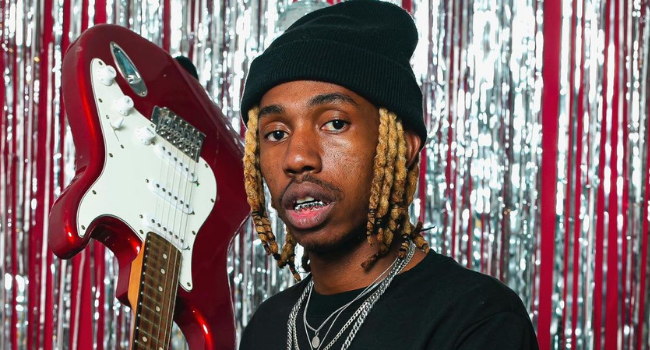 There is, however, one track that stands out for the rapper, "every feature is my favourite but one song that gives me goosebumps is track two on my album, it's called Blarofonia with me and Zoocci Coke Dope," he explains.
"I feel like Zoocci, the genius in him like people don't actually acknowledge that as much as and I feel like, with this album, they are forced to recognise the greatness in him. Cause he is making me become great in SA hip hop, so the song that we did is something you wouldn't really think would come out of a studio session with me and him. That's like his favourite song on the album, as well."
Finding the right artist to feature, on any project, at times can be stressful with conflicting schedules or just creatives not seeing eye-to-eye, features can be tough to obtain and sometimes, things just happen to fall in place. For 25K, the process was a positive one as he got all the artists, he wanted on his album. "Thing is what's crazy is, everyone that I thought I was gonna put on my album, they ended up being on my album, before we even got to think on which song we are going to put them on," shared the rapper
"We had a lot of songs that had open verses and when it came to the features it wasn't a thing of him (Zoocci Coke Dope) telling me, who to put on which song, it was a thing like what are you going to do with these open verses and I was like Im going to put this person on this song. So to him, it was like yho so how are you going to get that person to jump on that song, so I was like trust me I got it, cause I feel like the vibe me and you created, if it what I really feel, I feel like the person is gonna feel it like that. Crazy enough when I sent the songs to the people, that's how they actually got to mess with the songs, except for the Flvme feature, he cooked that on the spot."
The album opens with the now popular intro 'Pheli Makaveli(Intro)' that encompasses the rappers then current state of mind and that of the hip hop scene. "As Zoocci was making the beat in studio, the melody hit me, and then I took out my phone and wrote three or four lines. I did the verse in one take, and we added the "Pheli Makaveli" chant after those raps. It sounded like my current state of mind at the time, in terms of how I felt the industry is going, my accomplishments and people having me misunderstood because of being on so many features." The outro skit is a news report from Atteridgeville that showcases the daily lives in the hood. Watch the video here.
Continuing with the West Coast inspiration, 'Blarofonia' pays homage with the 2Pac and Dr Dre sample of their hit song, 'California'. An avid lover of gangster movies and series like The Sopranos, Goodfellas and The Godfather Trilogy, Omerta is the oath you make when being initiated into the mafia. "Firstly, it is an oath to brotherhood with his homies, secondly to never let his mother down and ultimately himself and his contribution to the game. It is about holding each other down and never succumbing to culture vultures."
A-Reece features on the fourth track and smash hit, 'Hustlers Prayer' that resonated with a lot of people who were affected by Covid 19. "Reece and I had agreed in 2018 that we would work on a song together and I sent him a song. When Covid hit, I was unable to reach him until I dropped 'Ghetto Angels' in 2020—that's when he hit me up to say, 'Yo, bro, apologies for that, I was going through some stuff, but I'm better right now.' When he eventually sent the verse, it made sense why I couldn't reach him at that time- the death of his father in 2020. I could relate to that, because I also lost my dad when I was young, so it was a deep song for me to listen to at the time. That's how he explained what he was going through during that time—he actually put it in the song."
'Trap Jumpin', track four, feels like you are  hanging out with 25k at the trap having a good time and features an outro skit of the infamous gangster, Maleven. "For the skit, Zoocci was like, 'Yo, who's the craziest guy you ever heard in SA talking that real talk?' We watched that Maleven's video and we laughed at it. The next time Zoocci played me the song, that was the clip he had put on the song. Watch 25K's performance of 'Trap Jumpin'on Riky Rick's 'THE YARD' here.
The second half of the album opens with a guest appearance by Emtee the Hustler, one of 25k's biggest influences, on 'Self Made' a track about making it from the bottom and not switching up when you get to the top. 'Dagwood' follows and discusses true events of coming up in the industry and having all these different women showing love and you never really knowing who's genuine. "Then you also get dudes who get touched that you might've been involved with a woman that they know." 'Project Baby' is an interlude is all about being a baby growing up in the hood (projects) and how he used his street knowledge to get out of the hood.
On 'Apple Soda/ Record Deal' 25K shows off his versatility. The first part of the song, 'Apple Soda', is the first episode and connects to the second episode, Record Deal, with a 2Pac interview discussing people's misconceptions about him after being released from jail. "What he says has sentimental value to me; he would do anything to feed and protect his family and I am the same." On 'Record Deal'25K speaks about his fans saying that he sold out because he signed a record deal, "but they don't understand that I'm actually smarter than they think I am, my legal team is A1. FLVME appears on track 10, 'Dusk till Dawn', the only song that isn't produced by Zoocci on the album. "I called the song 'From Dusk Till Dawn' because we were really up all night putting in work. FLVME did the production and came through with the fire vocals."
Pheli Makaveli has a full circle moment on 'Kings Gambit Bag Man' where he features Killer X, a former member of their high school duo. "He helped me pioneer my sound in terms of me rapping in vernac and mixing it up with English from time to time. For me to do this thing on a national scale or even an international scale, it'd only be fair for me to put Killa-X on the song." Lastly, 25K ends the album on a high note with Maglera Doe Boy on 'Quarter To 6'. After recording the song at a hotel in Pretoria, 25K played the song for Zooci who officially hailed him the future of street rap in South Africa.
Already deemed a classic, listen to 25K's debut album ' Pheli Makaveli' here.