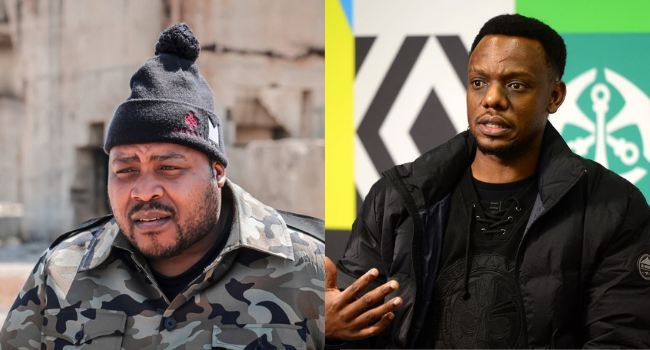 Stogie T Takes On Slikour In Social Media Exchange. Rappers Slikour and Stogie T have found themselves clashing over a difference of opinion, all because of a verse. Stogie T recently went live and "half called out" SlikourOnLife for posting the video for the track "Way It Go" featuring Stogie t, Youngsta and Nasty C and asking who had the best verse on the track.
"So first of all I'm calling out SlikourOnLife," Stogie started off his live broadcast. The rapper then went on to explain why he had an issue with Slikour's platform, SlikourOnLife, using the angle they did for the popular track, that bought three rappers from different backgrounds together. "I was like, I'm so disappointed as there are so many stories in that song, there are so many little narratives, that you could have taken and you took the most obvious one and corniest one, as far as I'm concerned. No disrespect to Slikour that's my brother but Im going to call you out."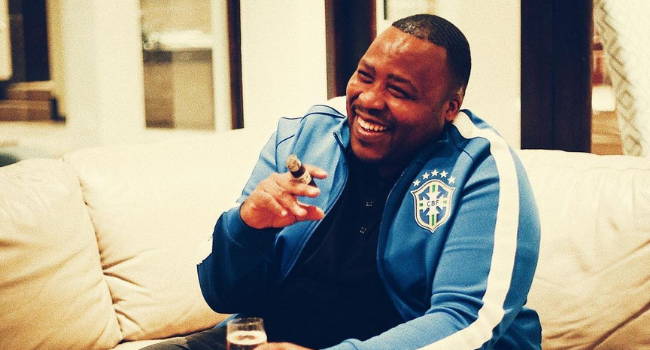 Stogie then went to share the kind of stories that could have been told about Way It Go, which was released five years ago. "Way It Go was really the first time Nasty C came out, came out. I remember being in a session with Switch and Youngsta and we hadn't done our verses yet and were like who should we get, after hearing the beat, which had Nasty on the hook." DJ Switch was the one, who told Stogie that Nasty C can rap and played for him JuiceBack by Nasty which at the time according to Stogie was like on a thousand views. After that Stogie and Switch sent Nasty the beat to lay a verse on, which he did.
The rapper then when to share the next narrative that could have been done, which is about Youngsta. According to Stogie, Way To Go was the first time, to his knowledge, the Cape Town rapper truly comes out and shows he is doing the whole coloured thing. "Way It Go is also a blueprint on how to break an artist because Youngsta was like Im in Joburg "what's up" I called 5 DJs and I said yo im with this dude, I'm trying to help the dude out can we get some joints we will give to you, you will rock with the joint. We called a lot of DJs, only one that took us seriously was Switch. So Switch came though we did the session and the rest is the rest."
Stogie even mentions that his popular line "what happened to Riky" could have been used as a narrative, as that line "spawned two other songs". At the end of the day, Stogie's point to Slikour was that the narrative they used "was shitty journalism," because they went with the cheapest, click-baiting headline "who got the best verse". "I think that's shit journalism you know better you should do better."
Slikour responded to Stogie T's critics and explained the vision he and his team had, which was to remind people of some of the gems that have come through in the past and trigger stories from the artists. "So when we throwback, way to go where are reminding people who switch is, were reminding people of that joint with all those lyrics and everybody else and that the post that goes out the reason why we do that is because we want to trigger a Tumi, we do want to trigger a Switch, we do want to trigger a Youngsta, we do wanna trigger them to pull out their phones and go you know this is what happened at this time."
Slikour and his team's method clearly worked because Tumi did end up, pulling out his phone and telling "these incredible stories" around the song that are unknown to people, reigniting the love for popular tracks and reminding hip hop fans of the gems that have been released. However, Slikour does say that Stogie could have told his story without taking a shot at them and instead just hit him as they have a good relationship. "We help each other, so for you to do a whole show to shoot me down, so you can tell this great story when all you had to do was tell the great story and acknowledge that there's a team of young people on Slikour on life, who are showing you love."