Videos
Watch! Blxckie Reveals The Making Of His Hit Song With Madumane
Watch! Blxckie Reveals The Making Of His Hit Song With Madumane. It's clear that Big Hash was on to something when he said that Blxckie makes "crack music". Blxckie last week dropped a new song called, Kwenzekile featuring Madumane and Chang Cello. The song instantly topped the charts on Apple Music. The song went on to be number 1 on the Top Songs chart on Apple Music within days of its release showing just how fans are addicted to the new song.
Blxckie has spoiled his fans who have been supporting him along his musical journey by giving them the visuals of the making of Kwenzekile. In the video, posted on Blxckie 's social media pages, Blxckie is seen entering an apartment and Madumane, DJ Maphorisa rap alter ego, is seen opening the door for the young rapper. During the clip, fans get to see how the rappers got down in the booth and created the hit song. Blxckie is also seen performing his hit song to a packed crowd which is seen to be clearly loving the performance.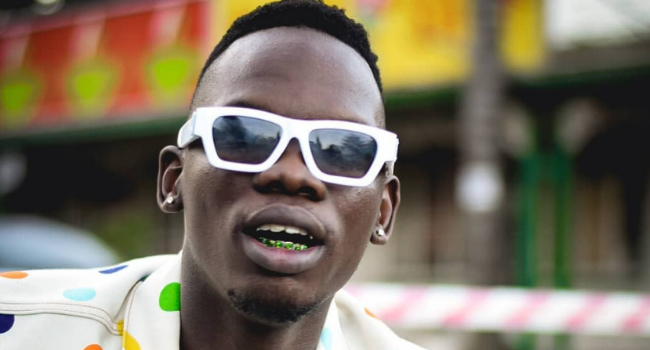 Kwenzekile gained fame online even before it was officially released after Blxckie performed the song at an event. Somnyama's new song has been heavily praised by fans who have even described the song as the national anthem and also as a spiritual prayer. Blxckie in his caption gave a shoutout to Madumane for working on the smash hit. "Big shoutout to the madumane way! kwenzekile the national anthem. kwenzekile the prayer," he wrote. A fan even praised the hit song and said that Kwenzekile is more than a song, it's a hymn. "It's more than a song. Wena you think you are punching the air cuz of the log drum. Kanti, you are actually fighting imoya. Kwenzekile the hymn!" shared the fan.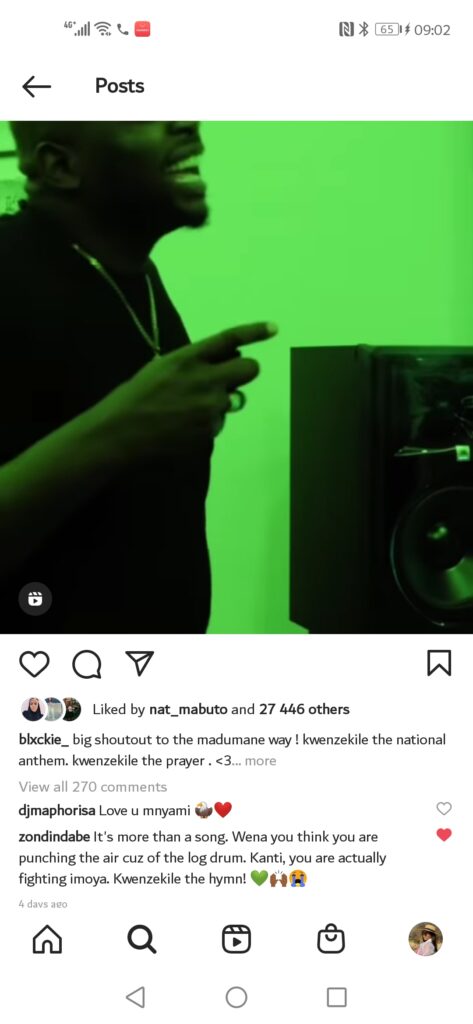 Blxckie is enjoying his current success and is making sure to live up to the hype around his name and is dropping back to back hits and is also working with some of the best in SA Hip Hop to create a catalogue filled with timeless classics. The reception to his latest song, Kwenzekile, is on another level even Blxckie is overwhelmed with the love. "The response to the song has been exceptional. njengoba ngishilo ak'saculi mina ngedwa, sibaningi. jobe, mondise," wrote Blxckie in one post on Instagram.