Videos
Watch! Emtee Drops 'Logan' Visuals To Celebrate The Single's, Major Streaming Milestone
Watch! Emtee Drops 'Logan' Visuals To Celebrate The Single's, Major Streaming Milestone. Award-winning SA Hip Hop artist Emtee did say that he had a surprise in store for his fans and it seems now the cat is out of the bag. The trapper has been hard at work in the past couple of weeks and has been dropping visuals for some of his popular tracks. Emtee has now dropped a new video for his fans to enjoy, the visuals also coincide with a celebratory moment.
Rapper Emtee has plenty of reasons to celebrate, not only has he turned a year older but the rapper's single, Logan, taken off his album with the same name, has reached a million streams on all digital platforms. This is indeed a noteworthy achievement for the South Ah trapper. Emtee celebrated the huge milestone by dropping the visuals for the song, Logan on video platforms and music channels.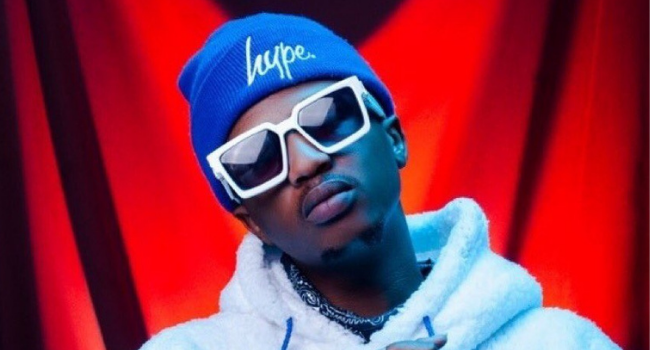 Ahead of the video's premiere, Emtee took to social media to thank his fans for the support that allowed him to obtain his newest milestone. Emtee shared "I'm dropping the music video today. Thank you for 1Million plays on the song." He also shared an image read, "Logan 1 Million + Streams" and listed all the digital platforms that the song is played on. The video for Logan is already collecting the numbers on YouTube, it is already sitting on over 7000 views since it premiered at 14:00. The visuals for Logan come for shortly after Emtee released the visuals for Johustleburg, which saw the trapper met Joburg city's major Jolidee Matongo.
The video for Logan features both Emtee's children Logan and Avery. The visuals were directed by Kabelo Sebake. The song is an ode to his children and in the song, the rapper speaks on wanting to create a better future for his children and his family. The rapper has previously explained why he involves his children in his work. Emtee shared that this is because he wants his children to understand the ins and outs of being an artist. "I embrace fatherhood and the journey of watching both my sons grow and evolve in life. I always try my best to involve my children in my journey as an artist, for them to understand the ins and outs of what I do instead of them hearing it from a stranger who maybe knows very little about what I do because nowadays people have so much to say about you especially as a public figure," expressed Emtee.