Videos
Watch! AKA Shows Amapiano Hitmaker Musa Keys Love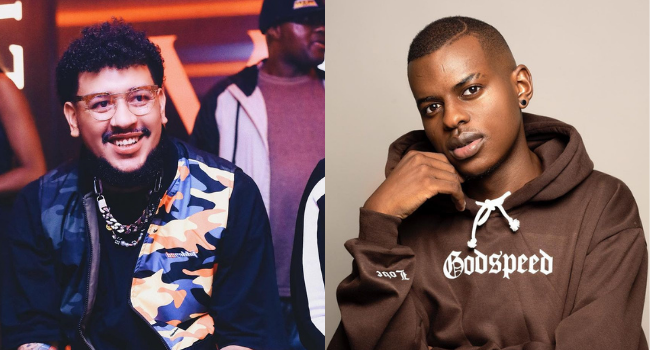 Watch! AKA Shows Amapiano Hitmaker Musa Keys Love. Musa Keys is one of South Ah's biggest Amapiano acts and it seems he has gained himself a fan from one of the top Hip Hop acts, AKA. Supa Mega is a known amapiano fan and often shares videos of himself jamming to his favourite tracks from the dance genre. While there are politics between the two popular genres Supa Mega is able to put the differences aside and enjoy the genre for it is. AKA and Musa Keys are not only top SA artists they are also both coincidently signed to music and management company, T Effect.
In a recent video, doing the rounds on social media AKA is seen showing Musa Keys or the Tsonga Michael Jackson as he is also called some love. The two recently performed together at the same gig, Super Soft Sunday. AKA had nothing but praise for Musa even calling his performance a treat. In the clip, the two are even seen and heard having a conversation about how Supa Mega would also call himself, Tsonga Michael Jackson. "But Tsonga Michael Jackson, that's some sh*t I would call myself and if these n*gga's is f**king with you, bro you must be legit, surely you must be legit," AKA tells the producer.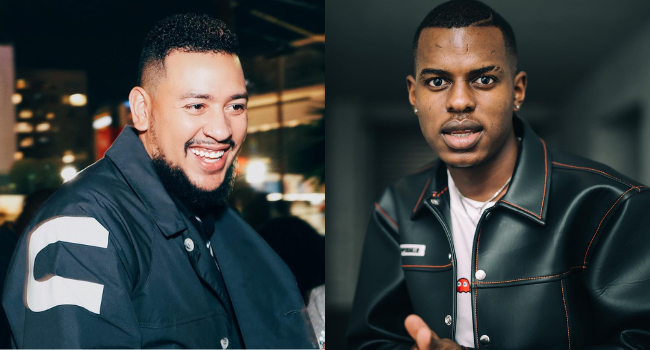 The Amapiano star, whose real name is Musa Appreciate Makamu, has been dominating the charts and built himself a strong reputation in the Amapiano dance scene. He is an avid music lover and credits pop icon Michael Jackson as his hero. Musa Keys is also inspired by the late pop icon to "make sure all his performances stand out". When it comes to amapiano it's all love from Supa Mega, he even recently hinted that he would be open to doing an amapiano beat if he found the right beat. "I'll touch it if the right beat comes along…" responded AKA to a fan who asked if he would join the Amapiano bandwagon.
While AKA may have positive things to say about the dance genre, it still has not changed his die-hard love for SA Hip Hop. The rapper has previously expressed his doubts about the longevity of the genre compared to Hip Hop. "Amapiano is South African music so it's okay but at the end of the day hip hop has been here for like 20 years. Piano you can have one, let's see if you here at year 10," remarked AKA during an interview with Zkhiphani.