News
Big Xhosa Raves Over The Love He's Getting From Malawian Audience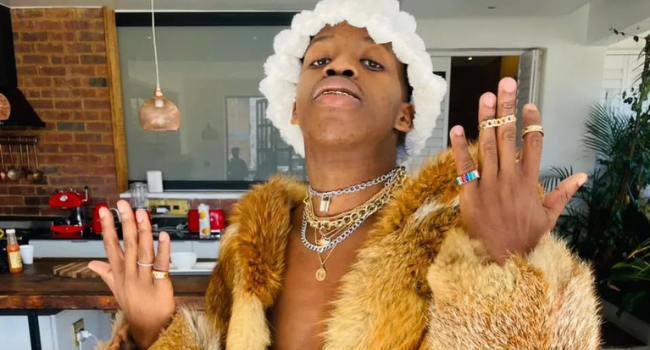 Big Xhosa Raves Over The Love He's Getting From Malawian Audience. As the adage goes, "a prophet is not without honour except in his hometown," can the same be said for the rapper Big Xhosa? The rapper has received support from his fans in Mzansi, but the industry is yet to embrace his art.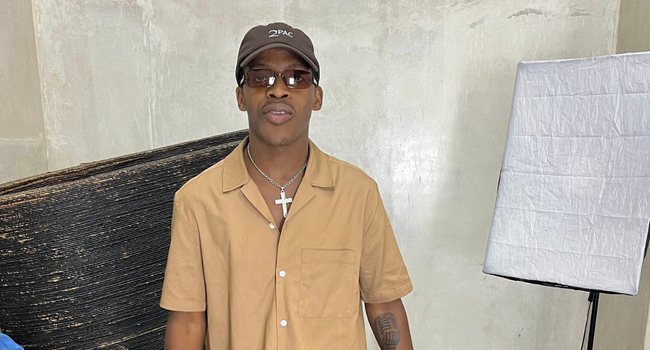 Big Xhosa appears to have acquired a new audience that has embraced him and his work with so much love and excitement. Taking to Instagram, the rapper expressed his excitement towards the love he has been getting from Malawi. This came after he featured in a song titled Yomweyo along with Janta, Henwood and Zeze Kingston.
"We got the biggest record in Malawi, Im rocking Malawian audiences and it's so beautiful to see the love they show," wrote Big Xhosa. The Ninyile hitmaker went on and thanked the Malaiwan artist who gave him the opportunity the flex his musical prowess on their track. "Appreciate my brothers Janta, Henwood and Zeze Kingston."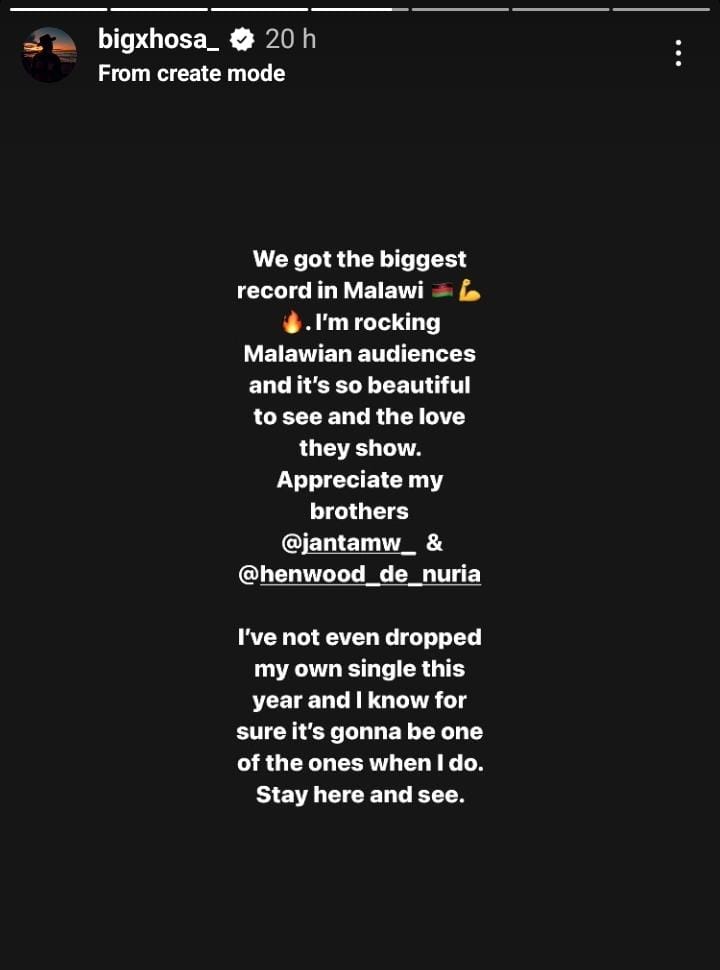 Big Xhosa went on to say that he is looking forward to much larger things as he prepares to release his single. "I've not even dropped my own single this year and I know for sure it's gonna be one of the ones when I do. Stay here and see," he added.
Not only are the fans in Malawi loving the song that Big Xhosa featured. His unreleased track has been trending on social platforms with most of his fans sharing videos singing along to Big Xhosa's melodious sound.
The rapper has so much to celebrate this year as he has also announced that he will be featured on a local drama series. "So humbled by this opportunity I have been wanting to have an acting role on TV since I was a kid. Congratulations to us we built this sh*t to a point where I get to play on a national platform. And yes I'm giving you guys new music soon." Wrote Big Xhosa.