News
Da L.E.S Believes His Forthcoming Album Will Lit Up SA Hip Hop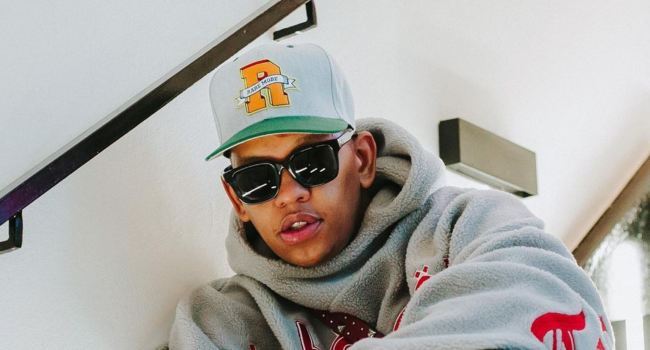 Da L.E.S Believes His Forthcoming Album Will Lit Up SA Hip Hop. Da L.E.S is a familiar face in the South African music realm, having carved a path of success over the past ten years. Throughout his extensive career, the famed rapper has reliably produced chart-topping tracks, solidifying his position as a key figure in SA hip-hop.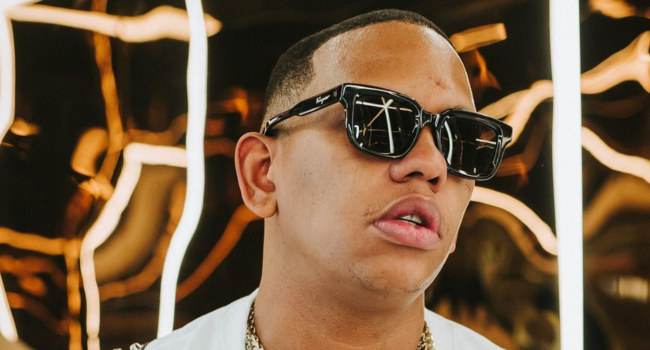 With all that he has achieved, the North god has been notably absent in the music space going as far as taking a 3-year long break. However, the famed rapper is preparing to make a resounding comeback with a brand-new album titled "313."
Da L.E.S' ninth solo studio album signals the significant impact he has made on the cultural landscape. The anticipation for the album's release on December 1, 2023, is palpable, with the rapper confidently expressing his belief that the upcoming project will illuminate the South African rap scene.
Taking to Twitter (X), L.E.S said that his album is what SA Hip Hop and his fans need stating that he is proud that he is going to make people dance once again. "My album is everything you guys need. Very proud to make you dance again." Da L.E.S said.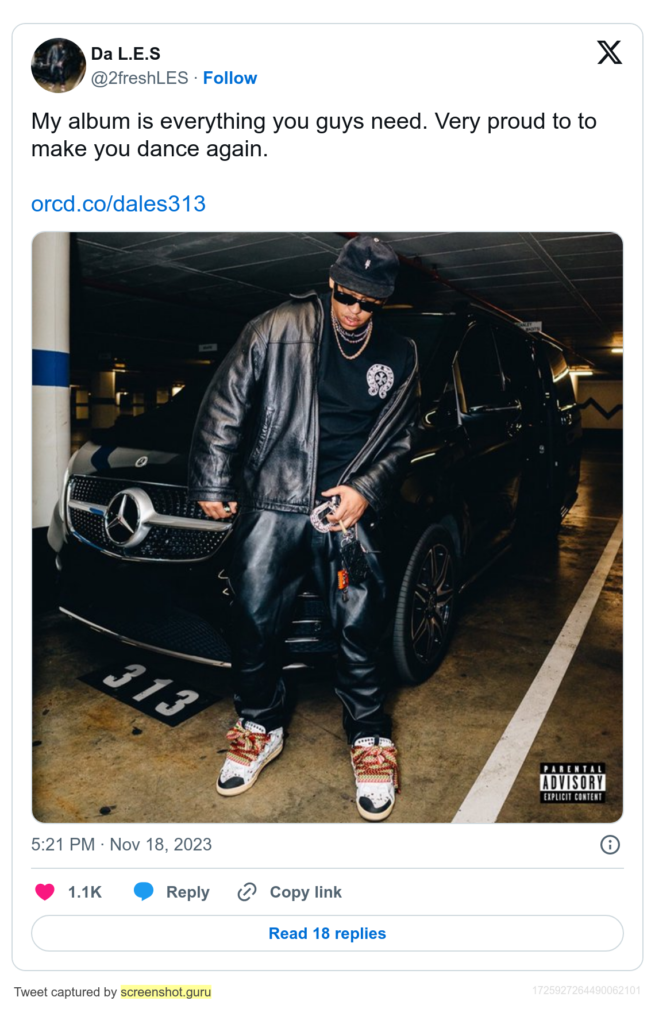 The rapper has given the fans a sneak peek of what they should expect from his body of work after he released North 94 Freestyle. The North god released the music video for the freestyle on Friday which was directed by y Young Matee.
In the music video, a group of women is depicted enjoying themselves, showcasing vibrant energy as they dance on cars in a backyard setting in Sandton. Da L.E.S collaborates with his industry peers in the video, featuring notable names such as DJ Capital, DJ Speedsta, L-Tido, and Maggz, who make guest appearances, adding to the visual appeal.