News
Emtee Declares Beef With Big Zulu Far From Over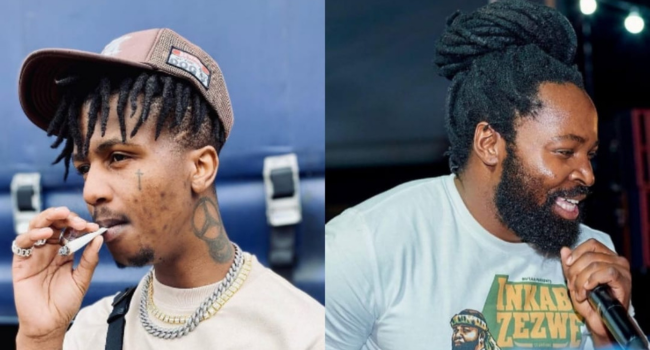 Emtee Declares Beef With Big Zulu Far From Over. In South African Hip Hop, rapper conflicts have been a longstanding occurrence, rooted in diverse motivations. The culture's emphasis on ego and the pursuit of bragging rights complicates the resolution of these disputes, making it challenging for artists to reconcile and put an end to their beef.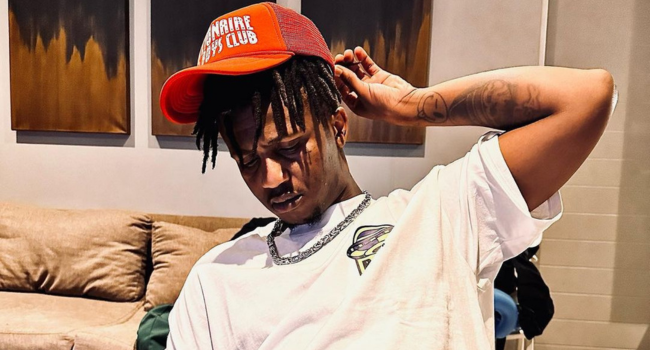 Following the release of Big Zulu's diss track "150 Bars" last year, which aimed at several notable South African rappers, Emtee was particularly one of the artists who didn't take the verbal assault from the Zulu rapper lightly. Despite the diss track making its rounds and fading into the past, Emtee remains resolute as he refuses to overlook or forget what Big Zulu mentioned about him in the diss track.
During an Instagram Live session shared on the Daily Plug TV YouTube channel, the self-proclaimed Hustler made it clear that he and the Inkabi Records boss are not in good books and their beef is far from over. "There was never no beef, I had no beef with Big Zulu," Emtee said. "He just woke up and said let's just say let me diss this n**g which is me. Or he thought to himself what can I say to captivate people, so he took that big risk and dissed me unprovoked, so it's up and it's still."
Emtee emphasized that he and Big Zulu avoid crossing paths, and even when they do encounter each other, there is no exchange of greetings between them. "I dont f*ck with him, when I see the n**g I go that way, he goes that way. You can't diss me on a song, I know I look young and sh*t, but I ain't no lame, it's like n**g kicking a n**g while he's down," Emtee added.
The Roll Up hitmaker revealed that he experienced five car accidents with the Mercedes that Big Zulu targeted in his diss, making the beef a personal matter for him. "I was involved in five car accidents, that's why I ain't got the Merc no more. So a n**g wanna diss me about that sh*t, I tell you it's personal. I could've died in one of them accidents, and n**g is talking about my garage is empty."
Despite Big Zulu's diss targeting the We Up hitmaker for allegedly not having any cars, Emtee countered by revealing that he recently purchased a bus. He pointed out that people may not be aware of it because he has chosen not to share such updates on social media. "My garage is not empty, it's just I won't be posting, I just got a bus, talk to me about no car, I got a bus," Emtee added.