News
MashBeatz Hits Back At Critics Who Accused Him Of Relying On Gang Features For Popularity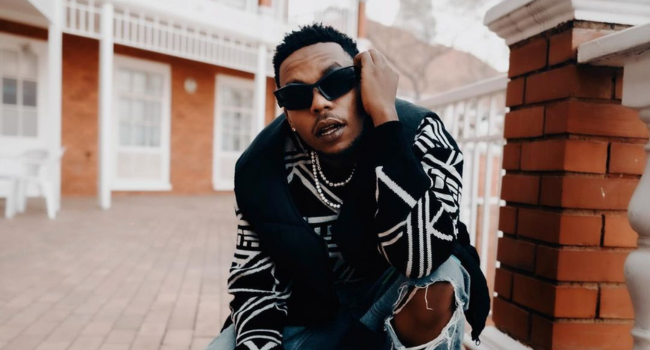 MashBeatz Hits Back At Critics Who Accused Him Of Relying On Gang Features For Popularity. MashBeatz has responded to recent criticism that accused him of relying on collaborations with gang features to boost his popularity.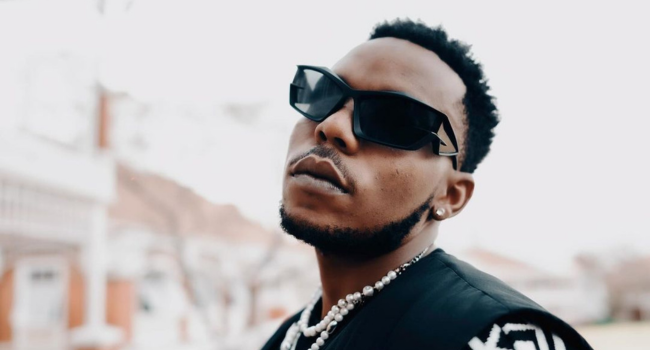 Lately, the prominent South African Hip Hop producer has consistently proven his prowess as a hitmaker, bringing together a lineup of top-charting SA rappers. His album "This Is Religion" stands out as a notable testament to his success.
Taking to Twitter, MashBeatz took a moment to commend himself for his significant contributions to the music scene this year. He proudly highlighted the release of three music videos as a testament to his achievements. The producer dropped Lick Back, Hell Of A Night and It's Bad and the videos have received a good reception in the rap scene. "ITS CRAZY TO THINK I DROPPED 3 MUSIC VIDEOS THIS YEAR. NEXT YEAR WE GOING CRAZY," wrote MashBeatz.
Despite Mash's substantial contributions to the culture, he continues to face criticism from a faction of naysayers who fail to acknowledge his work. Instead of recognizing his efforts, they choose to critique him for collaborating with top-tier South African rappers.
"No one care lil n*gg*. Your sh*t fell off and you know why. Now you busy over compensating with gang features on every song! That's the only way to get numbers that make you feel like you're doing something with your life." Read the post.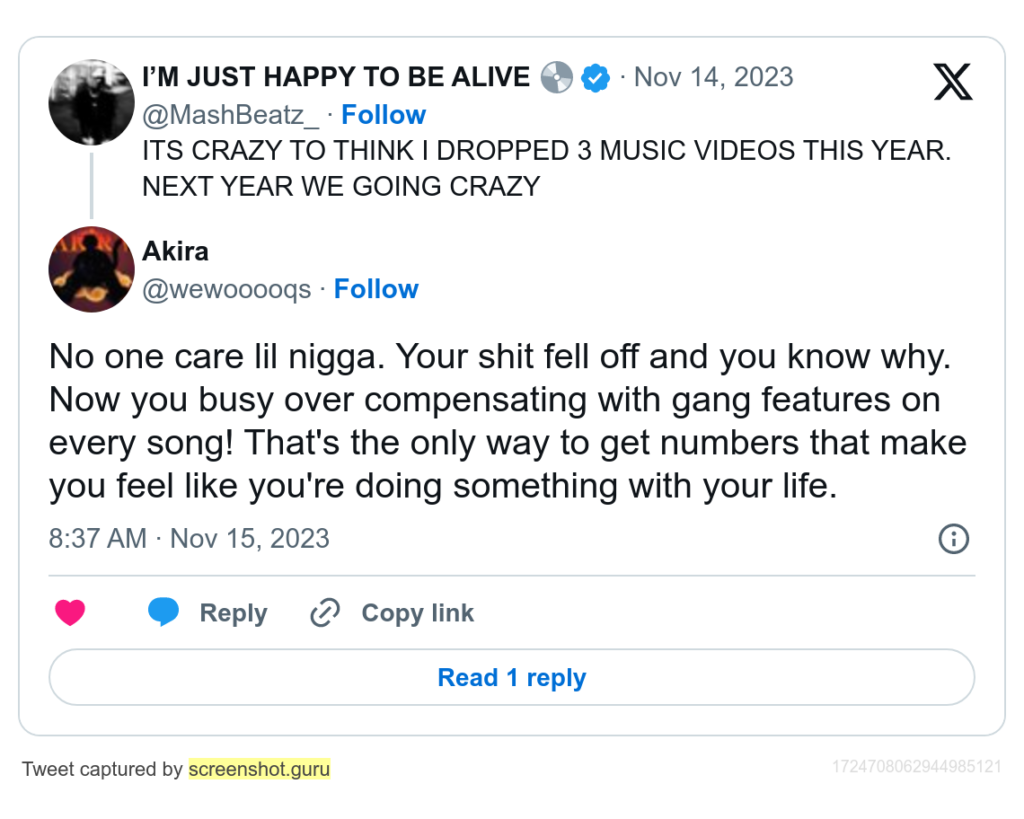 In retaliation, Mash countered the criticism by showcasing the impressive number of views his recent music video, "Lick Bakc," has garnered on YouTube. This served as a flex, demonstrating that his approach yields success irrespective of the critics' opinions. "FEATURES WITH THE GANG GOING CRAZY IN THE STREETS TOO," wrote MashBeatz.