News
Toya Delazy Wins Coveted Production Music Award!
Toya Delazy Wins Coveted Production Music Award! South African-born rap sensation Toya Delazy has emerged triumphant after she secured a prestigious award at the just-ended Production Music Awards 2023.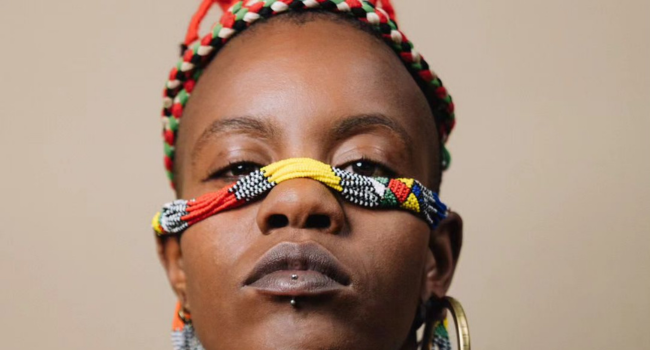 The Production Music Awards 2023 ceremony took place in London, UK at Outernet. Toya Delazy was in contention for the Best Newcomer award to which she emerged victorious. The recognition comes as a testament to her outstanding contributions to the music industry in the UK after she relocated from South Africa.
Taking to Twitter (X), the My City hitmaker took time to celebrate her award and expressed gratitude to everyone who contributed to her musical success in the UK. "I won Best Newcomer 2023 at the @productionmusicwards Sponsored by @prsformusic in the UK 🇬🇧 Thank you to my peepz who found me here in the UK & loved & believed in me, my producers @rafriley4real @rlobringitback, big bro @odd_father , Jack & team @extrememusic, @k4mo superstar & homie for collabing on #Sheesh E.P.
"My wife Alisson & lil baby Kali, to all the day ones, everyone who never gave up on me and all those just discovering the movement! We WONNNNNNNN!" Wrote a grateful Toya Delazy.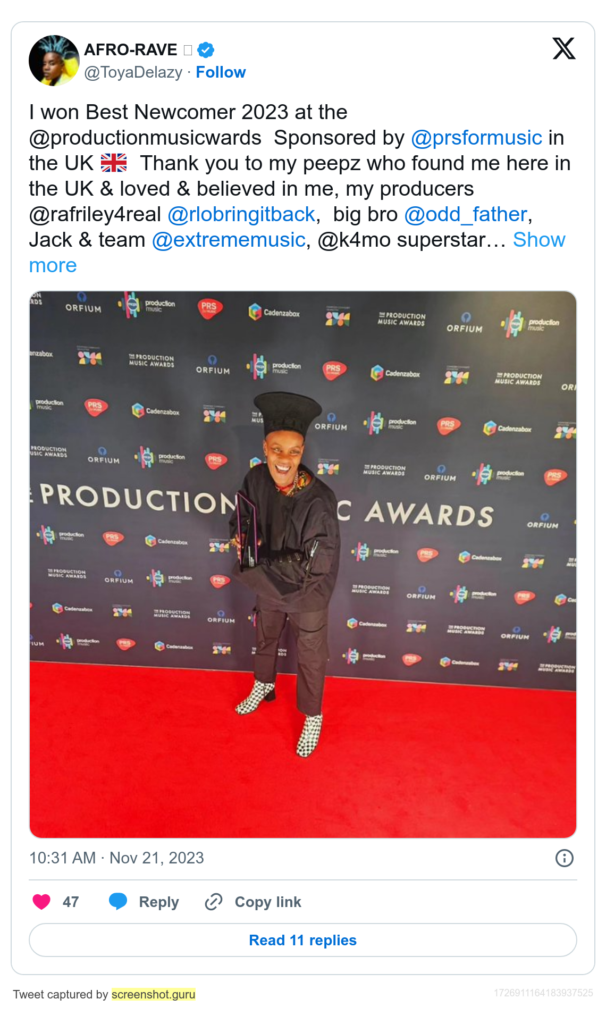 Delazy adds another coveted accolade to her impressive list of achievements with a recent honour at the UK Music Awards. This accomplishment represents a noteworthy milestone in her already distinguished career, acknowledging not only her exceptional talent but also underscoring the worldwide influence of her music, which has been embraced by diverse audiences across the globe.
It has been a year of winning for the famed SA rapper who recently came out and celebrated 1 year of being sober. As if that was not enough, Toya also went on and released a new single titled Bambelela a song about hope to anyone going through personal struggles.