"As of 8am this morning #AKAScholarship has received 1315 applications" Says AKA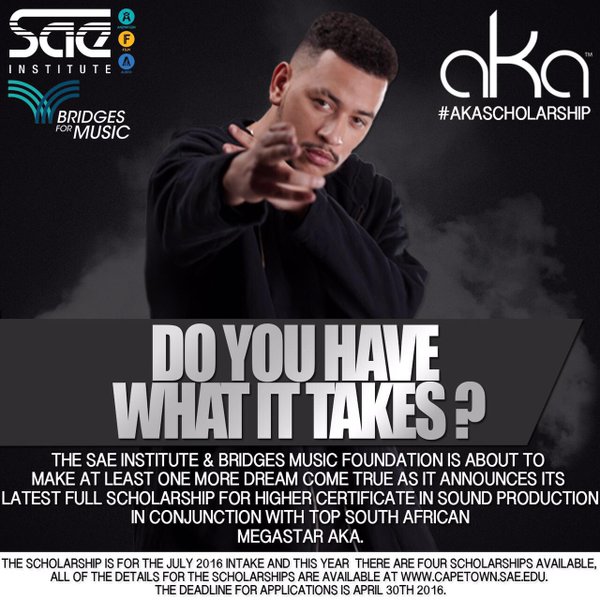 The Supa Mega has been thinking Mega lately and has been making Mega moves too.AKA and the SAE Institute announced the AKA scholarship sometime last week which is a great way to give back to the community because the next star might really need the scholarship.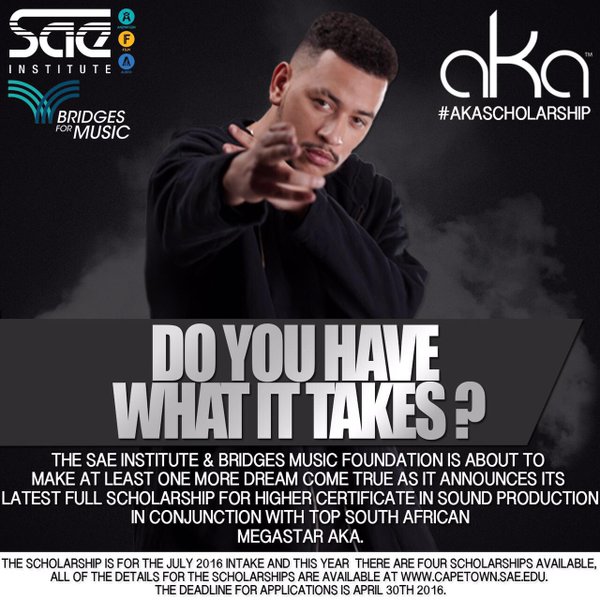 "It's a great honour for me to be able to offer a young aspiring musician/producer/engineer an opportunity to equip themselves with the skills needed to begin a career in the industry. I myself studied to be a sound engineer and I still use the same skills I acquired all those years back, in the day to day happenings of my own career. Thank you SAE and Bridges for Music for partnering with me on this awesome initiative. Good luck to the recipient of this scholarship, and see you at the top" said AKA.
Applicants started sending in their application at 8am this morning and the program has already received 1315 applications from all over South African. We can't wait to see what the applicants that make it become tomorrow.