New Release: Stilo Magolide – Yasho Video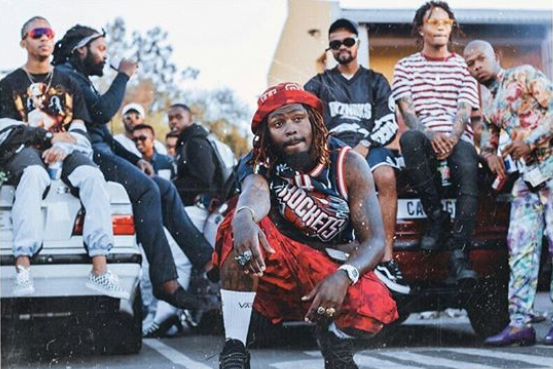 Stilo Magolide releases his highly anticipated music video for 'Yasho.' It takes a certain type of skill to conceptualize and produce a street anthem especially in an industry as competitive as the SA Hip Hop industry. The South African Hip Hop industry has grown in leaps and bounds, especially the amount of time and money that is now spent on music videos. Artists have seen the importance of visuals and the need for them to resonate with the message in the song.
Stilo Magolide perfects this in his depiction of what it means and how it feels for the people to unite in embracing their kasiness. YASHO is set up in the streets of Soweto where Stilo Magolide is seen hanging with friends and his supporters, spreading the positive message of the term YASHO!!!
Yasho is a colloquial term mostly used in the townships of South Africa. You go to the south side of Johannesburg and what do the boys say as a stamp of approval? YASHO!!! When the girls love your swag, what do they say? YASHO!!!
This is a banger that Stilo Magolide uniquely created for the streets and if you going to ignore it this summer, good luck for you. The 6's will be up in the air with this anthem with every kasi representative giving props to the tropics beaming all summer long. The video has EXCLUSIVELY dropped on MTV BASE with many appreciating its Township feel.