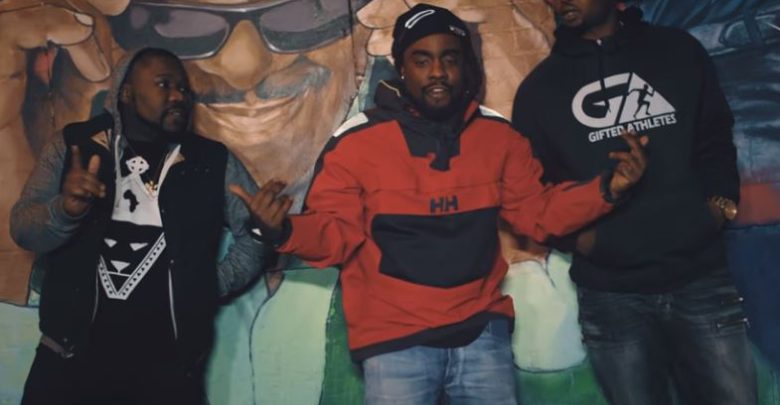 Wale Takes Kwesta's RapLyf Apparel Interntional On Staying Power! It has been about two months since Wale and Kwesta shot the Spirit music video which has reached over 2 million views on YouTube. It seems Wale and Kwesta's friendship did not just end there.
After dropping his It's Complicated EP, Wale dropped the visuals for Staying Power were he brought out Kwesta's RapLyf Apparel. There is a scene in the video were Wale is standing with 2 guys who appear wearing Kwesta's RapLyf sweaters and shirts infront of a graffiti covered wall.
This just shows the type of relationship that the two have, months after they made their collaborated video and Wale is promoting RapLyf Apparel on his video.