Fans On Zingah Applauding Kwesta And Seemingly Shading Cassper
Fans On Zingah Applauding Kwesta And Seemingly Shading Cassper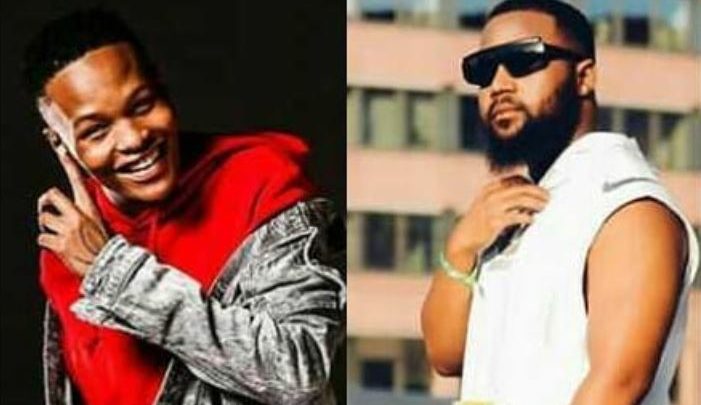 Fans On Zingah Applauding Kwesta And Seemingly Shading Cassper! Kwesta's announcement that his last album Dakar II has gone 7 times platinum amazed a lot of people.  since the rapper has made history with his album becoming the best selling SA Hip Hop album in history.
Kwesta has been getting a lot of love for his achievement from the Hip Hop community. Zingah's tweet praising Kwesta is what had SA Hip Hop raising their eyebrows since to some it seemed like he was throwing shade at Cassper also. "So @KwestaDaKAR has REAL raps AND REAL numbers… wow!! Dakar II 7 times plat,"  read Zingah's tweet.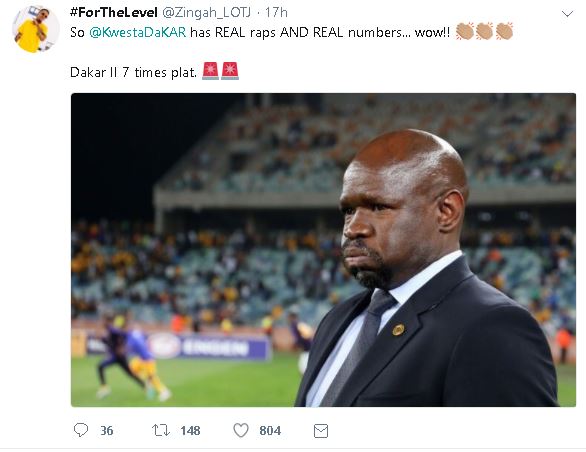 "Congrats to @KwestaDaKAR, it seem @casspernyovest has been giving people chest pains," tweeted one fan who saw the tweet as shade to Cassper. A lot of Cassper Nyovest fans even went on to drag the rapper making fun of his sales and music.
Congrats to @KwestaDaKAR, it seem @casspernyovest has been giving people chest pains

— emanuel (@EmanuelMashilo4) 16 April 2018
REAL numbers ey Amen … We've been lied to for too long pic.twitter.com/hId2CvdP4X

— Msentiii (@Msentiii_) 16 April 2018
@Zingah_LOTJ zinga wena you zero platinum zero gold zero kwanto ne coper into oyaziyo zindaba zabantu and maphorisa's dick mxim ai sit down

— linhle (@lihle04213834) 16 April 2018
wena Zinga wing…focus on your 11 song downloads and 3 cds sold…saying on behalf of a friend. UJeso usthanda sonke.

— Real Rec Real (@King1FoReal) 16 April 2018
Quit the shade man. It makes you look weak.

— BadNews (@Ph504Phala) 16 April 2018
The Shade On This Tweet I'll Pretend As If I 👀 It

— EFFECTED (@VerbalPicasso47) 16 April 2018
@CassperNyovest real numbers

— Mazubane (@lloyd_mazubane) 16 April 2018
The shade in this tweet 😂😂😂

— Peasles✟ (@BoyWonderbyo) 16 April 2018