YG Drops Handgun Visuals Featuring ASAP Rocky
YG Drops Handgun Visuals Featuring ASAP Rocky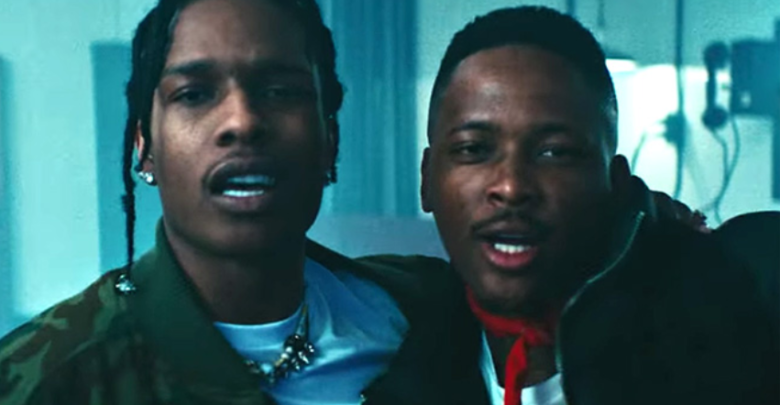 YG Drops Handgun Visuals Featuring ASAP Rocky! Whilst YG is preparing his upcoming a;lbum "Stay Dangerous", the rapper just put out a new single called Handgun featuring ASAP Rocky which comes with visuals.
YG and ASAP Rocky pose as commanders in a military camp where they teach their soldiers how to drip. The Who Do You Love hitmaker kicks off the video by lining up his soldiers and giving them all handguns which is a symbol of the songs title.
ASAP Rocky delivers the second verse on the song conducting a march outside of the military barrack leading more recruits in a march whilst lacing his well written verse. YG's album Stay Dangerous is expected to drop on the 3rd of August.