Emtee Learns A Lesson From Falling On Stage In His New Video
Watch! Emtee Learns A Lesson From Falling On Stage In His New Video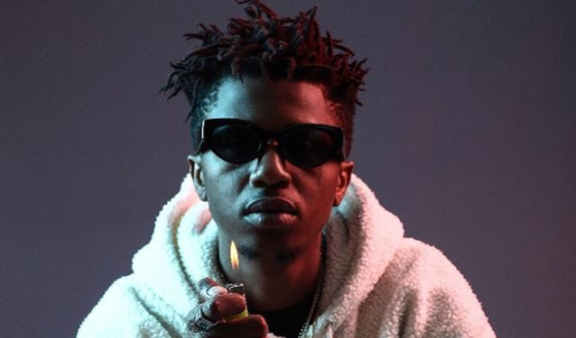 Emtee Learns A Lesson From Falling On Stage In His New Video! This year has been a rather bumpy year for the Thank You hit maker Emtee with ups and downs throughout the year.
The rapper faced a rather devastating episode after he fell performing live on stage in Polokwane. Emtee was then trolled by some SA Hip Hop fans and the video went viral on social media in no time facing judgement from industry peers from left, right and center.
The rapper decided to turn the on stage fail into a learning curve and change the narrative with his new video for Lesson. Emtee dropped the visuals for Lesson which is the intro for his upcoming EP DIY 2 and it begins by showing the clip of Emtee's onstage fall which seems to continue into an endless space as he raps the new track.